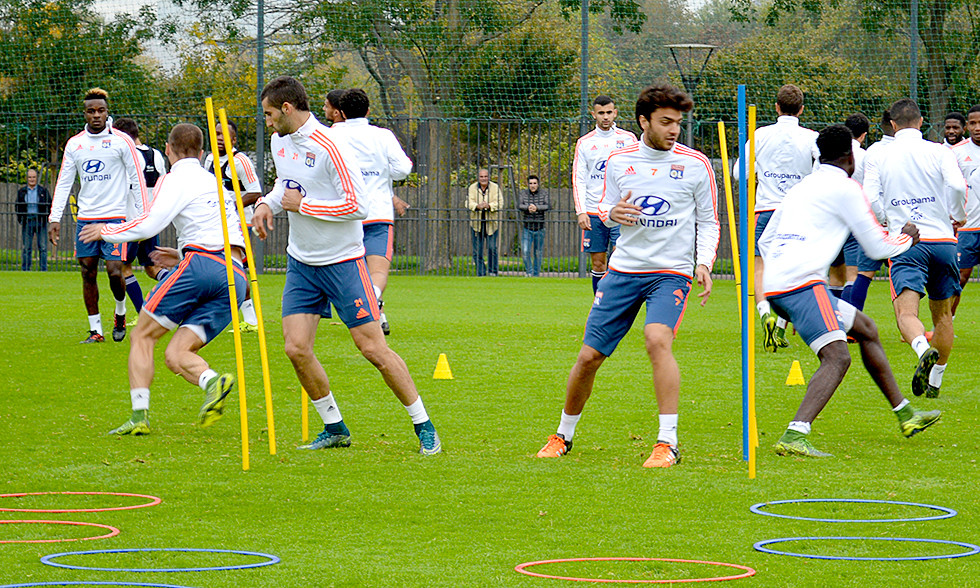 The OL squad started the new week with a big fitness and technical training session at Tola Vologe.
The squad's France internationals remained indoors and didn't train with the rest of the team. Clément Grenier took part in the warm-up. Clément then worked individually with Michel Audrain while the rest of the squad worked hard sprinting up the incline… The group included Rafaël, Yanga-Mbiwa… as well as Tousart, Del Castillo, Kemen… Bedimo and Bisevac did not train.

After the physical work out, out came the balls for a passing and possession drill... The squad will be back in training on Tuesday from 10:30 CET.