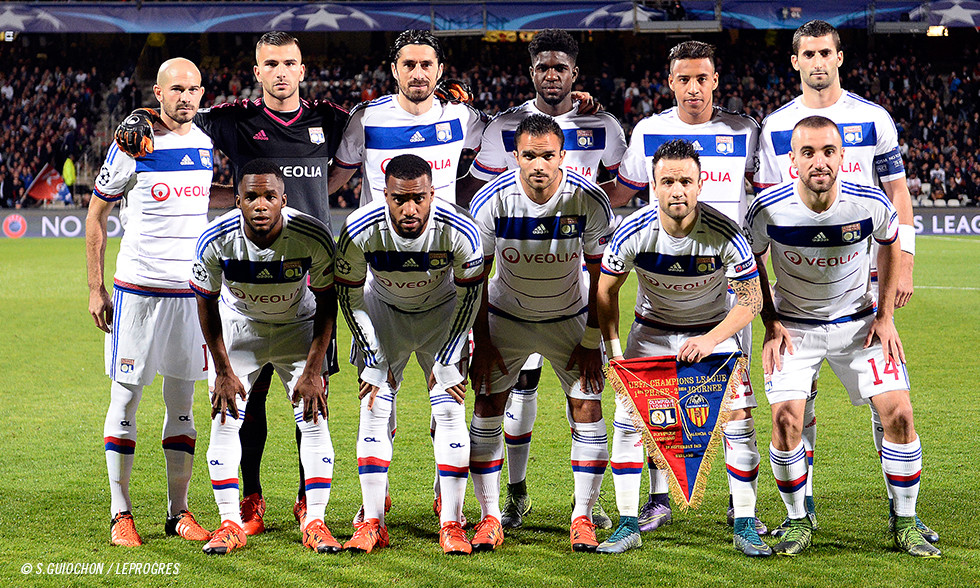 OL TV caught the reactions of several Olympique Lyonnais players after the match against Valencia CF.
Maxime Gonalons (talking to Bein Sports) 
"We played a good match. It would have been a very good match if we had enjoyed a bit more luck in front of goal. We conceded a stupid goal. Mistakes can cost you dearly. We need to keep moving forward. If we can continue in this frame of mind, the results will follow. We need to make our own luck. Not everything is perfect but our for will return - we're putting the ingredients together. We just need that little something to tip the scales."
Jordan Ferri
"We really need to take our chances. We started the match well. Perhaps we showed a lack of experience when we conceded the goal. In the Champions League, even the small details count. We need to do better in front of goal. It's not a problem of confidence - it's just some bad luck. They hardly touched the ball in the second half. Now we need to collect points. We have no choice any more."
Milan Bisevac
"There is disappointment for us tonight. We played perhaps our best match of the season so far and we ended up losing it. We made a small mistake and it cost us dearly. We need to build on this performance, especially how we played in the second half. We attacked well. We wanted to grab all three points tonight. We didn't want to let the opportunity slip. We didn't deserve to lose. I feel good physically and I'm enjoying being out on the field."
Claudio Beauvue
"There has been an inaccurate interpretation of my words in the press. I remained calm for tonight's match. There was no problem within the squad. Tonight we played a great match and created a fair bit of danger. We just needed a bit more luck in front of goal. Without the woodwork and such a superb performance from their goalkeeper, we could have hoped for a draw at least. We needto keep working hard so we can rediscover our best form."
Christophe Jallet
"We're frustrated. We tried everything tonight, but we were unlucky and their 'keeper was on fire. We stepped up to the challenge in terms of desire and our frame of mind. We lacked a bit of experience but really tonight's result is infuriating. We weren't rewarded for our efforts, and now things will get much more complicated for us. But nothing is impossible. We'll need to go and take on Zenit full of determination. And we need to step up to the plate in the league in three days' time. We need to stay positive and avoid falling into a downward spiral."