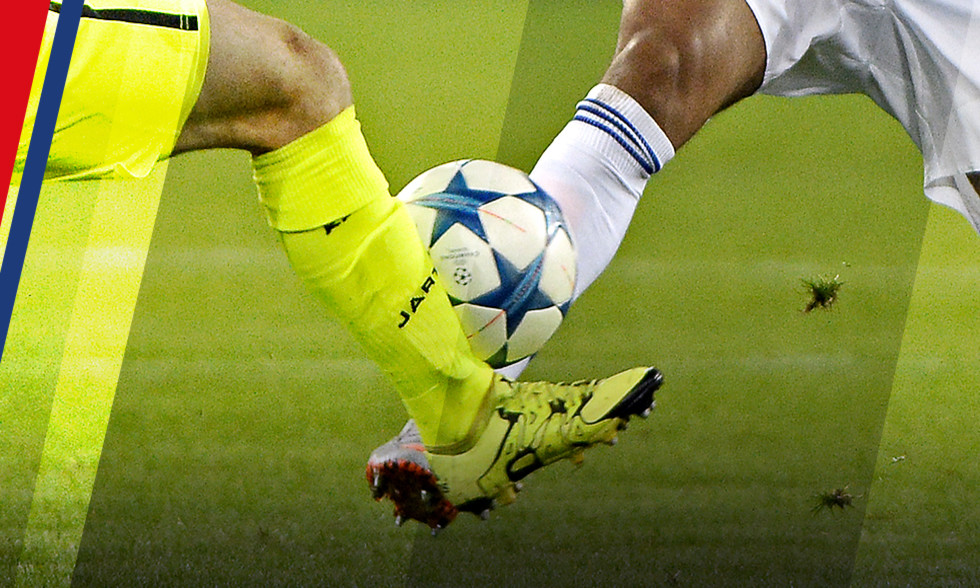 OL can't afford any slip-ups as they play host to Valencia CF… and the same goes for the Spanish club, who lost at home on Matchday 1…
Bring out the crystal ball. Let's predict the future… but let's not expect too much in terms of accuracy… The facts: OL brought a point back from Ghent when they really should have nabbed all three - and Valencia CF lost at home to Zenit. So now it's clear what Maxime Gonalons and his team need to do: in order to build on the point won in Belgium, they will need a near-perfect record at home to have serious hopes of qualifying for the knockout rounds. As for Valencia, they need to make up points - on the road. So are there any conclusions to be drawn ahead of Tuesday night's clash? With a win, OL could steal a march on the Spaniards in the race for a top-two spot in the group, but any other result would prove problematic. Valencia can't afford to lose if they are to a very stressful rest of the group stage, even though there are still 12 points up for grabs. So a win would certainly be best… and a draw would be far from a disaster.
Let's put the crystal ball away. No-one can say that these two sides have been inspiring confidence with their recent performances. Sure, Valencia won at home on Friday night against Grenada. But after six rounds, they have just nine points (two wins, three draws and one defeat). Their strikers are struggling, with just three goals scored, but luckily for them their defence is good shape, having conceded just twice. Gaya may be out injured for several weeks, but let's not forget that this side beat Monaco in the play-offs to make it to the group stage. And in terms of recovery time, their Friday night match means they have had a day longer than OL to recover.


OL have clearly chosen their priority for the moment. Hubert Fournier felt that it would be easier to slide up to second or third place in the league than to beat the Spanish side. Missing several players through injury -who won't be back in time for the Valencia clash - he decided to rotate his squad in Bordeaux. The starting XI for Tuesday shouldn't contain too many surprises. "The most important thing is Tuesday night…". Club president Jean-Michel Aulas has announced OL's intentions and was dead right when he said that if OL can beat Valencia and then Stade de Reims when they resume league duties before the international break, then the club will be on track to meet its objectives.


the result, and if possible in terms of style; style that has ben missing, even though, if you take a look at the injury list, you can find some explanations. So it's a high-stakes clash on the cards, and Fournier's men will need to be fully engaged in every aspect of the match. "The Champions League is really something special. It demands so much more from the team… it bears comparison to an international match." Christophe Jallet knows what he's talking about.
It may be only Matchday 2, but already it's something approaching make-or-break for both sides.