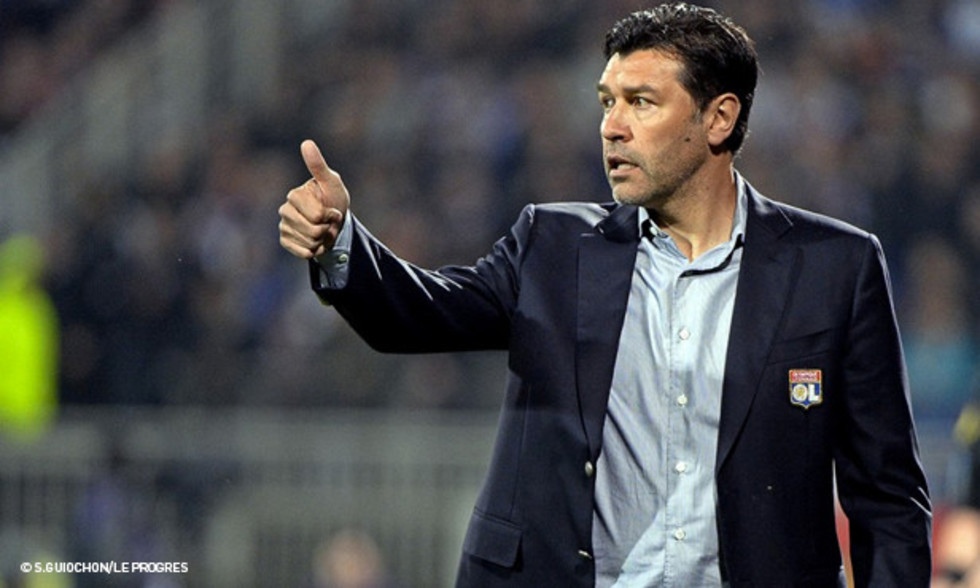 The day before the trip to Bordeaux, Hubert Fournier answered questions from the press, covering Darder, Ferri and also Kalulu…
...

Injury report

Mathieu Valbuena is fit and available for the trip to Bordeaux. The rest of the injured players remain out of action.


...
Bastia
My staff and I watched the video. I hope it's a turning point for the team. I remain convinced that the somewhat shaky second-half performance was primarily due to mentality.
Sergi Darder
He played just how he did in his first start, at the Vélodrome. You can see that he's an intelligent player but he still has some work to do in terms of understanding our system. Physically, he's lacking a bit in the gas tank at the end of matches. But it's looking pretty encouraging.
Aldo Kalulu
He's incredibly mature for his age. He needs to keep up the hard work he has been doing for the last several weeks so that he can have a chance of more game time with the first team.
Aldo Kalulu and Corentin Tolisso scoring goals
It's important that many of our players show that they can be decisive in matches. That was one of our real strengths last season. The more players we have who can score goals, the harder it is for our opponents to shut our attacking play down.
Bordeaux
We're expecting to be faced with a side looking to hit back after their loss to Nice (6-1). Bordeaux will be very motivated. They're back in Europe and they're playing every three days. That could explain their start to the season. But we're still at the beginning of the season. They can get back on track very quickly.
Squad rotation
We're obliged to closely monitor everyone's game time. In terms of our defence, there could be problems over the next couple of matches. We would have liked to be able to rotate and maintain a bit more freshness for our matches against Valencia and Reims. But our choices are limited. We have many more possibilities in midfield and attack. But against Bordeaux, the team wil be competitive.


Jordan Ferri
He's one of the midfielders on whom I'm really counting. He will definitely have game time in the upcoming matches. I've had a good chat with him. He was well aware that there would be plenty of competition in his position. I hope that will galvanise him to show the extent of his talents.

Is PSG receiving more consideration than Lyon in terms of their schedule?
Clearly. We don't have the same clout as Paris, who are in effect the financiers of French football. I guess it's to be expected that they have a certain facility in managing the scheduling and the broadcasting of their matches, considering that it's they who are financing it all. If you want something done, do it yourself. There's a big difference between playing at 17:00 and 20:00. Especially away from home. We'd know; we made it home from Marseille at four o'clock in the morning. That was something of a special case but it certainly has an effect on the players' recuperation.