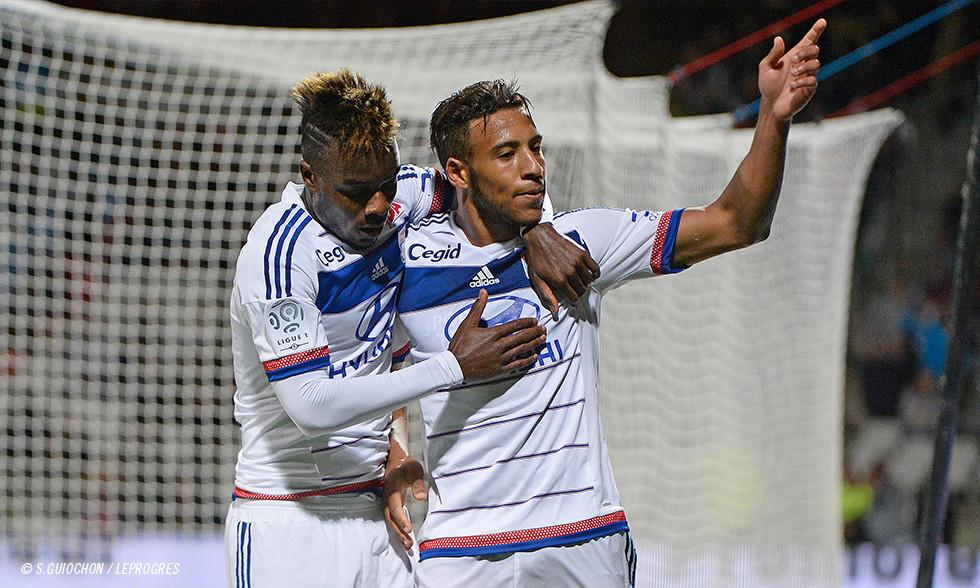 OLTV captured the reactions of the Lyon players after they had secured their first home win of the season, 2-0 against Bastia…
Corentin Tolisso (talking to Bein Sports)
We're playing every three days and we know that it's difficult to string so many matches together. In the second half, we showed that we had learnt the lessons from our preceding matches: we didn't conceded and we managed to score another one of our own. It's a great thing for the team. The coach had asked us to remain focused and not allow what had happened in our last two matches to happen again.
Anthony Lopes
The main thing was to take all three points. It was important to get back to winning ways at Gerland. We know that it will be complicated in Bordeaux. We just have to score one more goal than our opponents do.
Steed Malbranque
It was very important to get back to winning ways at Gerland. Personally, I tried to do the maximum to help the team and to propose solutions. I managed to have a hand in the first goal. It's good for the team.
Aldo Kalulu
It's a great feeling. It's good to be the one to get the team on the right track. It was crazy! All sorts of stuff was going through my head. I was determined to show what I can do. I know I need to keep making progress. I didn't put too much pressure on myself. For my goal, I think that Steed (Malbranque) spotted my run. I managed to get around the Bastia 'keeper. Alex (Lacazette) had lenty of advice for me before the match. It's like a fairy tale!
Christophe Jallet
We were impatient to get our first home win, and we got it, even though we were still a bit shaky. It wasn't our best performance but it's good to maintain the positive dynamic that started in Marseille. We managed to buck the trend of our last two matches in terms of hanging onto our lead.