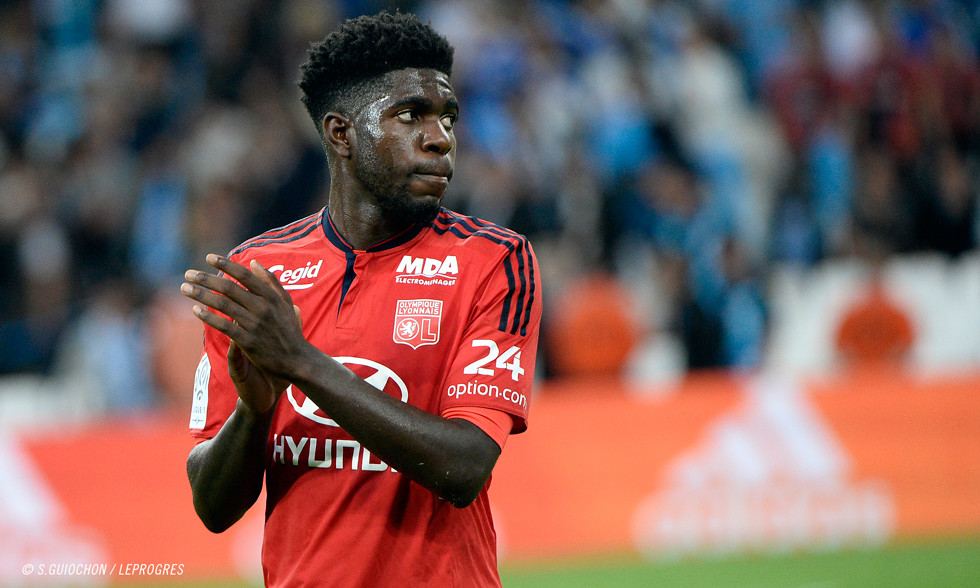 In the customary pre-match press conference, Samuel Umtiti didn't want to 'make a mountain' out of what took place in Marseille. Rather, he wanted to talk how focused OL are as they look for a first home win of the season when Bastia come calling on Wednesday.
The page has already been turned. After being asked many questions about Sunday's tumultuous match in Marseille, Samuel Umtiti made it clear he wasn't interested. "There's always a lot of intensity in the big matches. What I don't think was normal was what happened in the stands. But I don't want to talk about that; players should concentrate purely on the football. So, we just looked at what we did well and not so well in order to keep making progress." And the OL stopper was adamant that his side's incapacity to clinch the win while they were a man up was of serious concern. "We really had to kill those matches (Gent and Marseille) off when we were a man up. We should be able to better manage such an advantage. Perhaps we lacked some smarts. But it was a shame, we had the chances to score."
A new opportunity to finally clinch a home win presents itself against Bastia on Wednesday night, and Samuel Umtiti isn't about to let it slip through OL's fingers. "It's not an emergency situation just yet, but it's not normal to be unable to win at home. Last season, we owed our second-placed finish in no small part to our home form… team come here and defend, so we need more creativity to put them in danger. We need to cut loose in attack." A strong frame of mind will also be important against a Corsican side who never give up. "We're concentrated and determined. Were making progress and life in the squad keeps getting better and better. And it's starting to show out on the pitch."
I have some skills in terms of giving advice before the match, in the dressing room. I do it naturally.
The OL stopper is a dab hand at motivating his teammates; he may be just 21 years old but he already has 140 professional matches under his belt. "I have some skills in terms of giving advice before the match, in the dressing room. I do it naturally." Sam s having a good start to the season, his performances featuring the consistency he was looking for. "I feel good. I'm satisfied. I'm gaining a lot of experience playing in the Champions League."
The Yaoundé native also had some words for teammate and friend Alexandre Lacazette, who got back on the goal trail. "He worked rally hard during the international break. He's getting back to his best. He's making the effort in attack and defence." There were also some thoughts on Aldo Kalulu, the revelation of OL's start to the season. "He had a good pre-season and he has dealt with the difference in rhythm that exists between the senior team and the reserves. He has kept his head on his shoulders and he listens well. He'll be an important player for us one day."