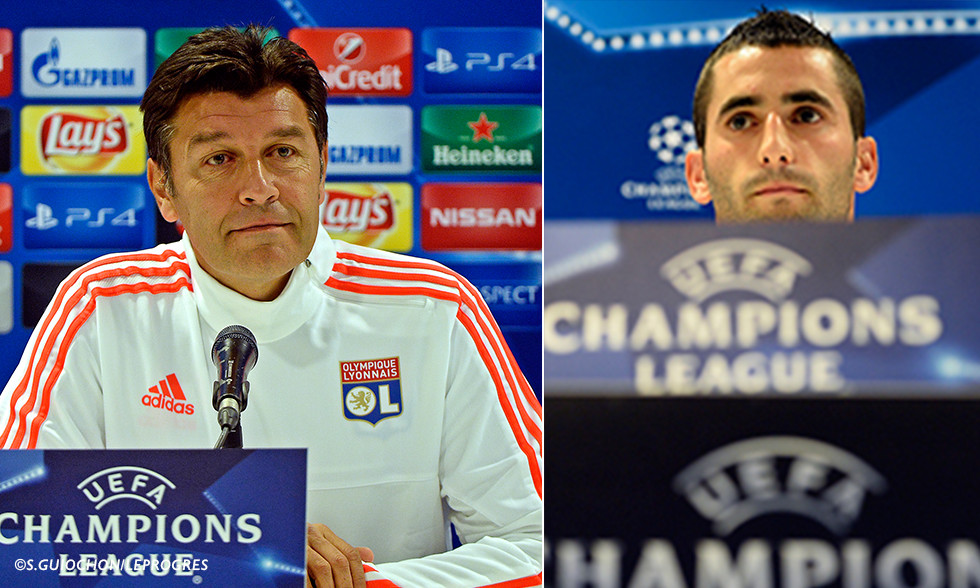 Hubert Fournier and Maxime Gonalons responded to questions from the media on OL's press conference.
Hubert Fournier
Frame of mind
"We can't wait for the match and the realisation of how lucky we are to be in this competition. We want to live up to expectations and show that our ambitions are justified. This match will show us a good deal about what we'll be capable of achieving in the Champions League."
Gent
"We'll have to work hard. Gent are a hard-working side. They press their opponents doggedly. They play in the same formation as Lille and Rennes with a five-man defence but they way they play is quite different. I'm convinced that we're in the physical shape we need to be in to take on this kind of opponent. We need to put our best foot forward and get something from this away game. A win would be the perfect result, but a draw would still be a positive start for us."
Change of system?
"We're not above changing our shape and playing Mathieu Valbuena on the wing. After all, we have three players in attack who haven't played much football together yet. We can't change our formation every match. We need to be careful."
OL on the road
"Teams leave us more space away from home than they do at Gerland. But things are going well. From our five matches, we've kept fur clean sheets, which shows excellent defensive solidity. It's in attack that we really need to improve, so we can get our season underway in earnest."
Alexandre Lacazette
"I thought he played a lot better against Lille. As for his understanding with Mathieu Valbuena, it will take a bit of time for it to fire on all cylinders. But they're two technically gifted players."
---
Maxime Gonalons
Champions League return
"There are a lot of emotions connected with this competition. I played in it for three seasons. It's the competition that gave me the chance to make my name and launch my career, experiencing some great matches with OL as well as getting me into the France team. I've missed this competition. The best possible response would be to get the win and enjoy myself."
Youth, lack of experience in the OL squad
"Even though only a few of our players have experience in this competition, we have played in the Europa League, where we had a great run two seasons ago. That will help, but it's also up to us, the older players, to bring our experience to bear and give the younger lads some advice."
The match against Gent
"The first match is hugely important. The priority for Wednesday is to get the win. We know it will be tough. Gent are a hard-fighting, attacking team. We didn't know much about them before the draw, but we've studied video. We'll have to be careful."
Alexandre Lacazette
"Alex can make the difference at any moment. Against Lille, he looked like he was on his way back to his best. We need Alex to hit his straps, and I expect that that's exactly what he'll do on Wednesday. We'll do our best to put him at ease and support him so he can start scoring goals again."