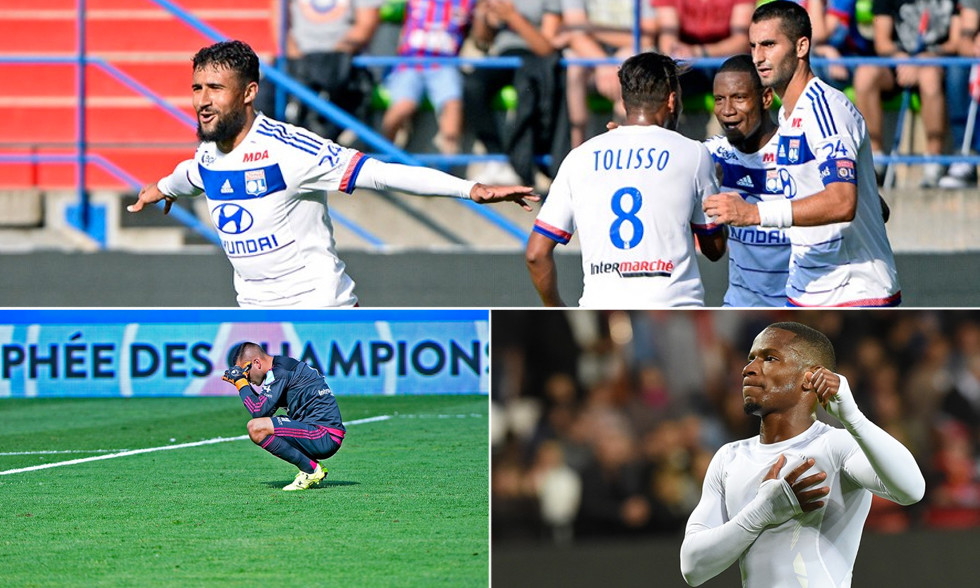 It all started in Montreal and ended with triumph in Caen… 5 matches that got people pretty worked up… the 5 new recruits debuted… and a sixth, Sergi Darder, has just signed…
A defeat in Montreal against PSG (0-2) in the Trophée des Champions kicked off the 2015-16 season. A deserved loss given OL's performance. Then a 0-0 at Gerland against FC Lorient was compensated for by a 1-0 win in Guingamp before OL came undone 2-1 at home to Stade Rennais. A reaction was expected in Caen and, thanks to Nabil Fekir, who bagged a hat-trick, Beauvue, who scored a magnificent goal, and Lopes, who produced a series of stunning saves, OL's expectations were more than met.
After four rounds, OL have 7 points (six goals scored, two conceded), boast the division's top scorer (Fekir with four) and one of the best assist providers in Corentin Tolisso (two assists). August saw Alex Lacazette fail to score a single goal. Last season's Ligue 1 top scorer picked up a back injury that held him back and forced him to sit out the match in Caen. He also extended his contract by another season.
5 matches with 5 different starting line-ups.
21 players used.
Lopes and Umtiti played all 450 minutes.
Ferri, Tolisso and Beauvue played in all 5 matches.
6 goals scored: Fekir bagged four from 16 shots; Beauvue claimed two from 13 shots.
3 clean sheets.
Anthony Lopes racked up 9 decisive saves, (3 against PSG, 3 against Guingamp and 3 against Caen)
Tolisso conjured up 2 assists, Valbuena 1.
2 matches without scoring.
6 yellow cards and 1 red (Gonalons).

In Caen, all 5 new recruits figured in the starting line-up.
Sergi Darder signed for OL on Sunday, August 30. The Spaniard arrives from Malaga.