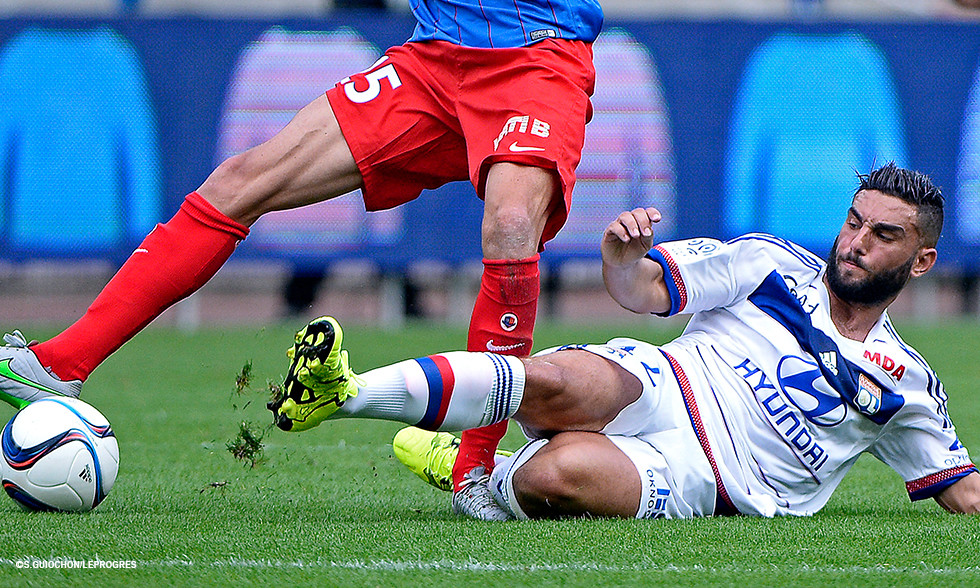 OLTV got the reactions after this clash between Lyon and Normandy club Caen…
Tolisso: "We have some very high-level forwards and we saw that tonight with Nabil, Claudio and Maxwel too… I'm really happy about my two assists even though the most important thing is that we got the win. I'm confident that my injury isn't too bad."
Umtiti: "We really wanted to show a different side of ourselves after the loss to Rennes. We worked hard and we played well. We're on the right track and I think the frame of mind we displayed tonight is the key. Everyone worked very hard, and we know that we have some serious quality up front. We need to keep it up… Personally, I feel good. I had a good pre-season. I just need to be consistent and keep improving."
Beauvue: "We scored some nice goals. We bounced back well. Our frame of mind was on point tonight. But it's just one match, and we need to continue like this. We won't be getting carried away; we'll keep working. My goal? It was instinct. I knew I needed to go for the far post and to put some curl on it. I'm here to work for the team, and so much the better if I score."
Fekir: "We started the match well. Caen had some chances but we deserved the win. There were improvements in our play. We're working hard and getting used to each other. My assist for Beauvue tonight? It was automatic..."
Lopes: "We really ran the show tonight. I hope this win puts us on a good run for the big matches to come. This win has done us good. We have 7 points after four matches… that's better than last season."
Gonalons: "We're aware that there are still areas of our game that need work, but it was super-important to get the win tonight. We worked hard for each other and a few lads stepped up to make the difference. Caen had some chances but Antho (Lopes) was really strong. All of this is great for our confidence and hopefully it will have kicked off our season, even though we're not getting carried away. Still, winning 4-0 away from home doesn't happen by accident."