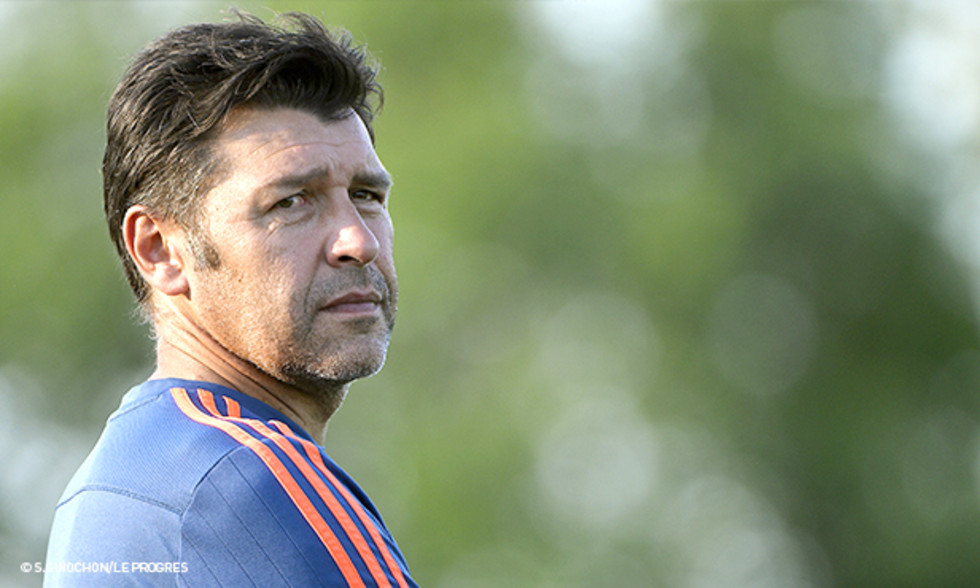 A few words on the Champions League draw… the need to bounce back in Caen… Alex Lacazette… these were the topics covered in the weekly press conference…
CHAMPIONS LEAGUE DRAW
"It's not the main thing we're focused on right now… first of all, there is the match in Caen. This draw puts us in a pretty homogenous group from which we can realistically hope to progress to the knockout rounds. Zenith and Valencia may have a slight advantage… we've already seen this season what Valencia can do, we know Zenith and the Belgian league is right next door to us. We will do our research and prepare accordingly. Could the draw influence our activity in the transfer window? If that's what the president said, then it's certainly possible. Concerning transfers, we'll just be happy once August 31 is in the past. It's a difficult time and takes a lot out of the players. After the window shuts, we'll know what we're working with in terms of our squad for the big matches to come."
THE WEEK'S WORK AND THE TRIP TO CAEN
"We spoke a lot with the players, and the president dropped in as well. Physically, we're getting better and better. Mentally, there is still some tension. But things are going well on the whole. After a loss at home, making up points is paramount. It's up to us to play the match we need to play in Caen, the way we did in Guingamp. We know it won't be easy in Caen… we still remember losing 3-0 there last season. And their team still has the same strengths. They've started the season well. We've been going very hard in the challenge in training and we'll need to keep that up in Saturday's game. In fact I think our future results in every competition will depend on this kind of commitment. I'm expecting the lads to do their talking out on the pitch. I'm pretty optimistic that the lads have received the message. The league is the very best way to prepare for big European encounters."
INJURY NEWS
"Alex (Lacazette) is out of action. He's receiving treatment to eliminate the back pain he has been suffering from. What I said about Alex after the Rennes match was the reality… he has to learn to deal with tough moments. Also, the great season he had last time around has raised expectations and made people look at him differently. We've talked about it and he's aware of what's going on. Still, perhaps I wasn't clear enough about the circumstances that have affected his start to the season (negotiations for a contract extension, back pain…). His absence changes how we line up in attack. Claudio (Beauvue) will start, and we're expecting him to perform the same way he has been as a substitute. His ability to get in behind defenders could be a plus for us away from home, where we might expect more leeway. Christophe (Jallet) and Milan (Bisevac)? They're a chance."
LACK OF PACE IN OL'S PLAY
"Indeed. We've been working on that in training. We've been conflating patience with sluggishness, but still we mustn't forget that we'll be up against a lot of sides who shut up shop at the back."