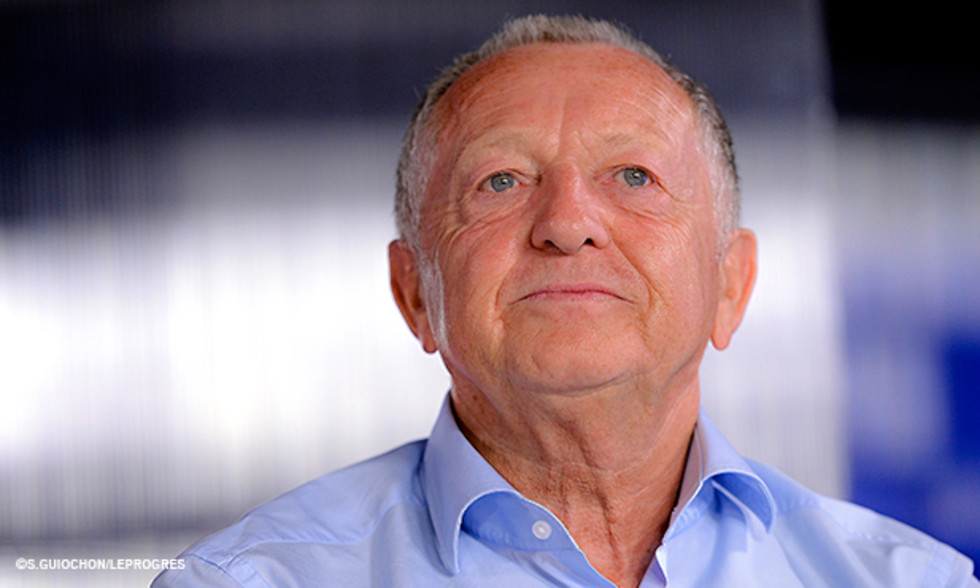 President Jean-Michel Aulas came to speak to the players before the closed-doors training session on Wednesday morning and the afternoon's official photo…
What brings you to Tola Vologe this morning?
"We're going through a slightly tough patch in terms of our results and the feeling in and around the team. It was important to show support and discuss things openly. Our exchanges have been constructive. We'll back our squad to the hilt. Today we took stock of our situation and had some frank discussions that will stay among us. I'm not worried about the sporting aspect of our situation; we have one of the country's best squads after PSG. We simply need to transfer our individual qualities to collective qualities. So today is a case of the father coming to talk to the family about winning mentality and pride. It's very important that we win in Caen on Saturday."
Whats the state of play concerning transfers?
"There could still be one or two adjustments to the squad. But then I'm not sure that and high-profile arrivals would be appreciated by the squad, and we have to take that into account. Monaco's failure to make it into the Champions League group stage opens up some possibilities. But first of all we need to finalise the departures of three players (a defender, a midfielder and a forward). Then we can bring in one or two new faces to reinforce the senior team in the future, but more immediately our Youth League team."
What did you make of AS Monaco's Champions League elimination?
"First and foremost I understand that it must be painful for the club. Then, I know it's not a good thing for French football, in terms of UEFA coefficient. Over and above that, the absence of a third French club in the competition will benefit the other two, with more exposure for the players and the sponsors."
And what of Lyon's UCL participation?
"That's an immense joy. It's always a very special thing to be part of the Champions League, and we can't wait to make our return. Our objective is to make it through the group stage and to ensure our participation in next season's edition by clinching a top-two league finish or by going through qualifying."
And, a few hour out from the taking of the squad's official photo, the OL president added: "This photo characterises the club's off-season policy of signing youngsters from the youth academy as well as players new to the club. OL has never before had such strength in depth. We're returning to the club's halcyon days."