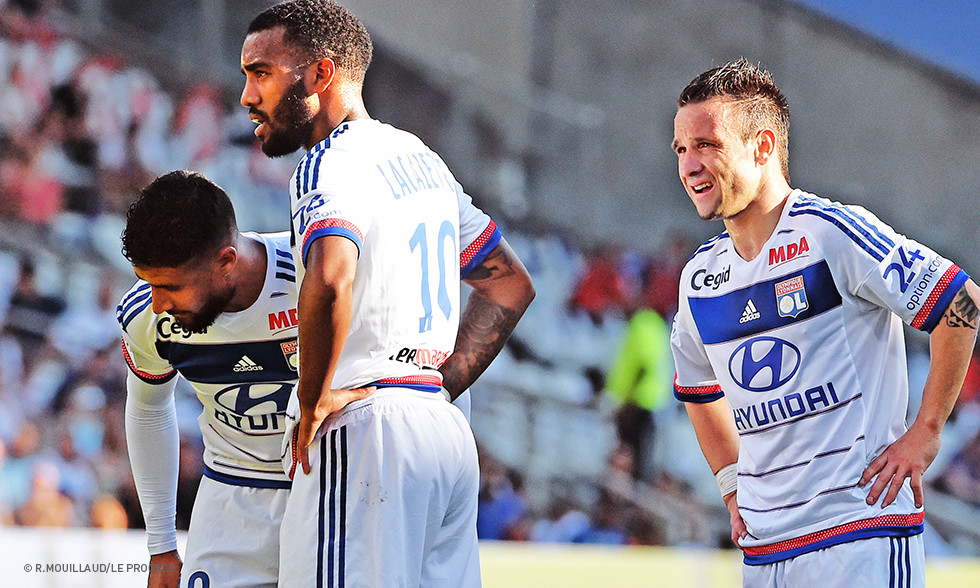 OLTV got the reactions from various players at the end of the match…
Mehdi Zeffane (Stade Rennais)
"I'm happy to have scored, and I'm happy with the result. I was lucky. I'm not worried about OL's future - they will hit their straps soon enough. My position? I had no problems finding my marks. Now we need to get a win at home to Toulouse. We played fairly deep today. We prepared well during the week. I'd like to thank everyone at OL for the all the seasons I spent there."
Anthony Lopes
"It's a huge disappointment. We were just missing the final ball. We were under the pump at times. We weren't effective up front. We tried to chase the game but it was complicated."
Nabil Fekir
"We lacked cutting edge and we paid dearly for it. Nonetheless, we dominated large stretches. It's not easy at the moment. There have been a lot of changes. We'll need to work hard in training and hope things turn aruond."

Maxime Gonalons
"It's a bit like last season, when we also had a tough start. Our play isn't up to scratch yet, and against sides like Rennes, that's not good enough. We need to reclaim the solidity we showed last season, and become humble again. We need to ask ourselves the tough questions, because we owe it to ourselves to do better. Football is all about starting over again."
Mathieu Valbuena
"It's up to me to adapt. But we did show some promise at certain points today. We mustn't get crestfallen. We lacked a bit of link-up and precision today. It 's a shame to have lost in my debut at the Stade de Gerland. Let's not forget the role that the heat played, even though that holds true for both sides."
Mapou Yanga-Mbiwa
"I was ready to be in the starting line-up. I made a mistake and we conceded a goal. We need to get used to each other, and to get to know each other, but that will come with time. We'll help the youngsters settle in."