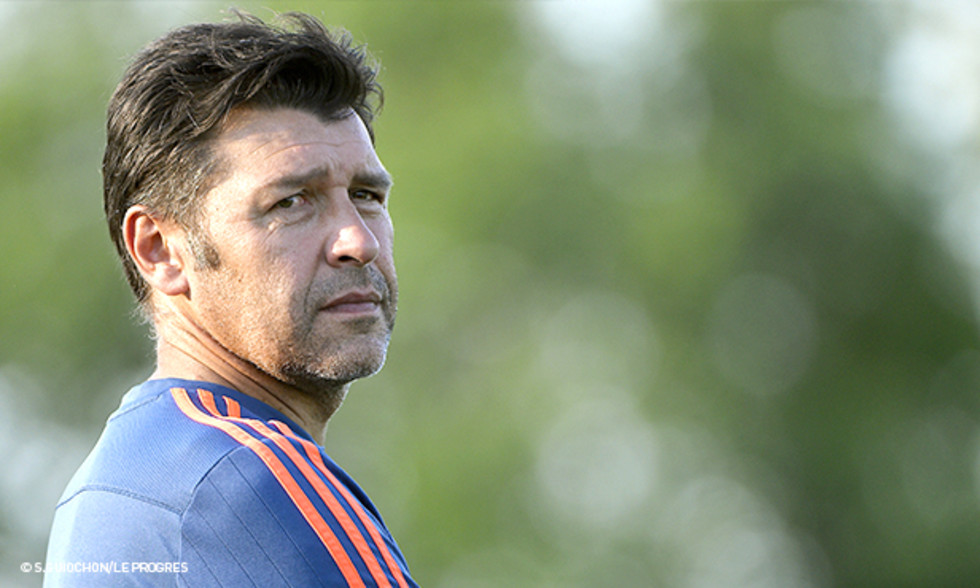 The OL coach held his customary press conference 48 hours before the match against Stade Rennais…
INJURY NEWS
"We haven't got any players returning to action this week. Christophe (Jallet) should return to training with the squad next week. Milan (Bisevac) has a few niggles with the knee that he had surgery on. We knew this could eventuate. He's been rested this week, so likely won't play on Saturday."
MAPOU YANG MBIWA
"I've found that he's in good shape. He did the pre-season with AS Roma, but still I don't want to rush him into a starting place. Still, if we have to do it, he could play against Rennes. Eventually we'll have to make some decisions in the centre of defence but with a lot of matches to play, I don't think there will be any problems. It was important for us to have three top-level stoppers."
JORDAN FERRI
"Jordan has completed the entire pre-season preparation. Given his standing in the squad, he knows what he needs to do. He did a lot of individual preparation before the pre-season began, which has had a big impact on his early-season form."
ATTACKERS
"I think the forwards will all egg each other on to higher levels. Still, Alex (Lacazette) remains our main weapon going forward. We took him off in Guingamp because we didn't want to push him too far; he's still feeling a few small injury niggles. He's not at 100% yet, but he hasn't lost any of his talent. And it's important that he be allowed some game time to find his feet and get comfortable with his teammates again. It's also great that Claudio (Beauvue) and Maxwel (Cornet) did well when they came on against Guingamp."
STYLE PRIORITY
"We're in need of points at the moment, but we'll have much better chances of winning on Saturday if we can manage to produce a more committed style of play and have more ambition. Saturday's win in Guingamp was good for our confidence and calmness, and it helped us in training this week as well. It's no surprise that it's taking us a moment to get back to where we were last season. Now, with another week gone, I'm expecting more. The lads will only find success on an individual level if the team is working well. But I'm not worried and I know the lads can do it."
TRANSFERS
"I think we still need another midfielder; that would be a good thing in a position that demands a lot of high-output performances. It would allow us to rotate players to share the load. Up front, we don't have any particular needs. Yassine (Benzia)? He has a choice to make, knowing that nothing is irrevocable in football. I don't think he wants to extend his contract here. Given the competition in the squad, he's a sharp lad and should be on the lookout for a club that will give him a maximum of game time. His training with the CFA (D4) side is giving him some time to reflect. If he stays at the club? He'll be part of the squad and we'll let everyone know."
PSG
"We're not focusing on Paris. We're just looking to improve our own performances. Then, if we do our jobs well, we should be able to cause Paris some problems. PSG is a well-oiled machine. We know that this season will be more complicated for us as our schedule will be much busier, and we'll be under pressure to be as good as last season; we won't catch anyone by surprise this time around."
"It could be a tight match against very compact Rennes side. We have to get off to as good a start as we did against Lorient. Goals? We're hoping to be more clinical in front of goal. We need to quickly convert our chances in order to make life easier for ourselves."