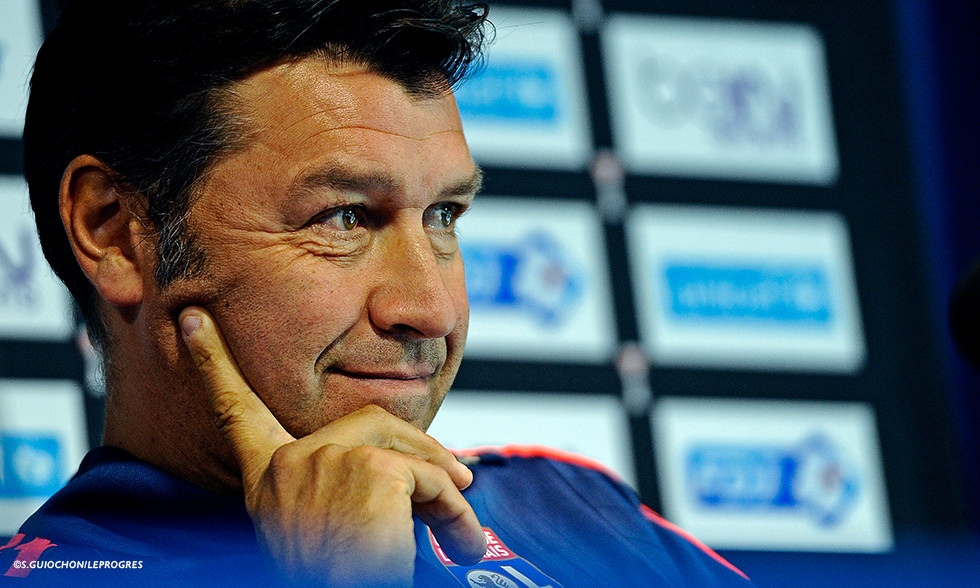 The OL coach takes a look at a wide range of topics in his traditional pre-match press conference…
Hubert, how has the week been?
"We've had a constructive week. I found the lads showed more intensity and more cohesion in the way everyone invested themselves in the work. We needed to make progress by underlining the necessity of rediscovering our collective work ethic and humility. We also dealt with some cases on an individual basis. Humility? I'm talking in general. Perhaps we lacked a bit of humility by thinking, after what we achieved last season, that we just needed to put the shirt back on in order to pick up where we left off. So we passed on this message: the past is the past and we're re-setting everything to zero. Everyone needs to start from scratch again, irrespective of some stories circulating about pay rises that some players may have received."
Has your team returned to its level from last season?
"We won't immediately see a Lyon side who can dominate matches. I have the feeling that we will be able to do a lot better than we're capable of at the moment. We'd love to be a well-oiled machine right away, but that's not the case."
What does FCL's visit mean to you?
"I think that they'll pose us some problems, as they seem to do against whomever they face in the opening round of the season. They've got two new forwards and they're a squad who have had a strong philosophy for many seasons now. We know what to expect…"
What's the injury news in your squad?
"Christophe (Jallet) revceived medical attention on Friday morning. We'll see… Clinton (N'Jie) has started running again, but he won't be available this weekend. It's difficult to imagine him leaving the club in the current transfer window. Milan (Bisevac) trained normally this week. He's ready to go."
Rafaël?
"We're hoping that he will be eligible to play by Sunday. He combines a lot of the qualities that we've been looking for. He's very experienced despite his young age. He has arrived to provide back-up at right-back but we know he's very versatile."
A word on new signings?
"Every coach wants to have the strongest possible squad. The aim is to recruit well and not to rush things - we want to reinforce the kernel of competitive players we already have so we can respond to the demands of our busy schedule as of September. But we already have a very competitive side. Bedimo? I've never wanted him to leave. I wanted to bring someone in to give him a breather from time to time."
Are you worried about relying overly on Nabil Fekir?
"Ask the same question to Barcelona, with Messi and Iniesta… all I can say is that there is necessarily an effect on the team's quality when he's in it."