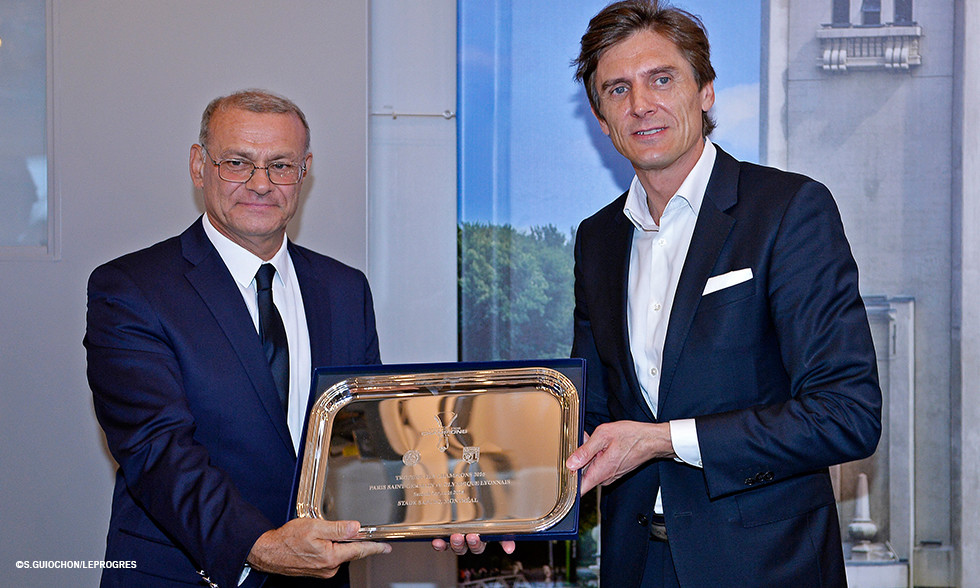 The Lyon and Paris players met up at Montreal's town hall for a reception before Saturday's match…
It was on the town hall terrace that the reception, which featured the entire Lyon squad and just a few Parisian face - including coach Laurent Blanc. It was official club suits for the Lyon boys… while for the opposition, it was smart casual. Denis Coderre, Mayor of Montreal, spoke of the ties that bind Montreal with Lyon and Paris, conceding that he would support each side for one 45-minute half! He was overjoyed to once again welcome the Trophée des Champions to his city and also to see 'soccer' gaining importance, with the recent Women's World Cup and favourable results for the Montreal Impact, who will soon be bolstered by the arrival of Didier Drogba.
Frédéric Thiriez, president of the Professional Football League, spoke about coming full circle (in reference to the first edition of the Trophée des Champions to be held outside France, in Montreal in 2009), borrowing the words of legendary Canadian musician and actor Robert Charlebois. He said he was proud and happy to be in Montreal and to be able to propose such a great match of football - an ideal match-up given his certainty that all the players on both sides would offer up a super match. Christophe Comparat, in the name of Olympique Lyonnais, thanks the mayor warmly for the welcome, before the traditional exchanging of gifts took place.