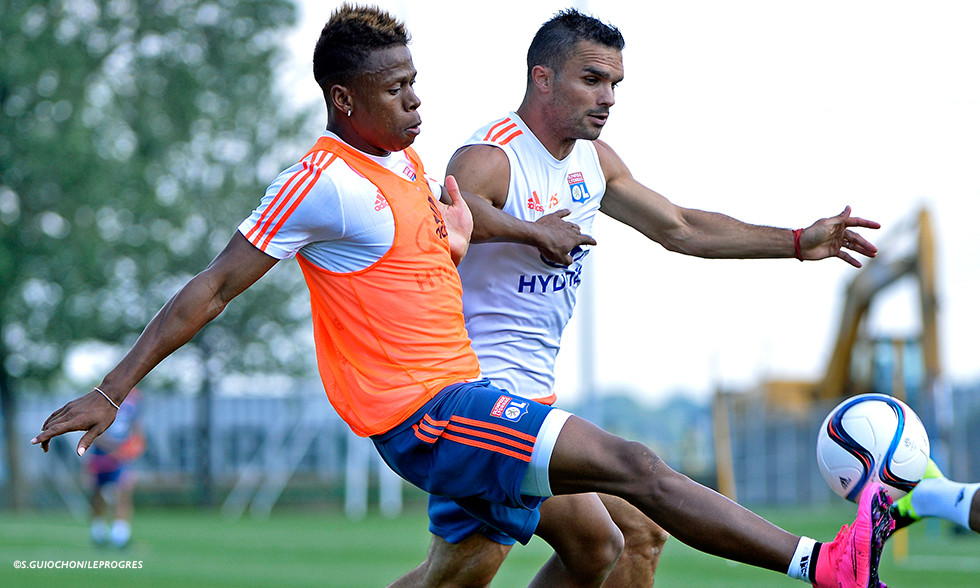 In training on Thursday, much of the session focused on the team's tactics for Saturday's Trophée des Champions against Paris, revealing Hubert Fournier's plans…
15:00 at the training complex of local MLS side Montreal Impact. The temperatures in Canada were more suited to a siesta than working hard on the training pitch... But that's exactly what the Lyon squad did for the hour long session. After warming up with the ball, Hubert Fournier put his squad through their paces with orange bibs on one side and white bibs on the other. It was easy for the media present to see which side would be playing against PSG on Saturday - and how. Christophe Jallet was present on the right side of the defence. The goalkeepers worked apart with Jo Bats. Coach Hubert Fournier was constantly talking to his players throughout the session, ensuring the side doesn't make the same mistakes as in the last friendly outings.
The players then made their way through the mixed zone at the end of the session. "There were things we didn't do well in our last two matches. On Saturday, we face a real test of our defence, and of the whole team. It doesn't just concern the goalkeeper and the four defenders. Everyone needs to work on it. That was the key to our success last season. When everyone pulls in the same direction, it's much easier. We worked very well in training and everyone understood what we have to do. The 4-4-3 formation? It could be the right solution…" said Samuel Umtiti with an eye on Saturday's game.
As for Anthony Lopes, he was also very clear: "We can't be happy with how we played in London. We really want to show a different side to our game on Saturday against a very good PSG side that is already in good shape. Scared? You can't afford to be afraid when you take on this Paris side."