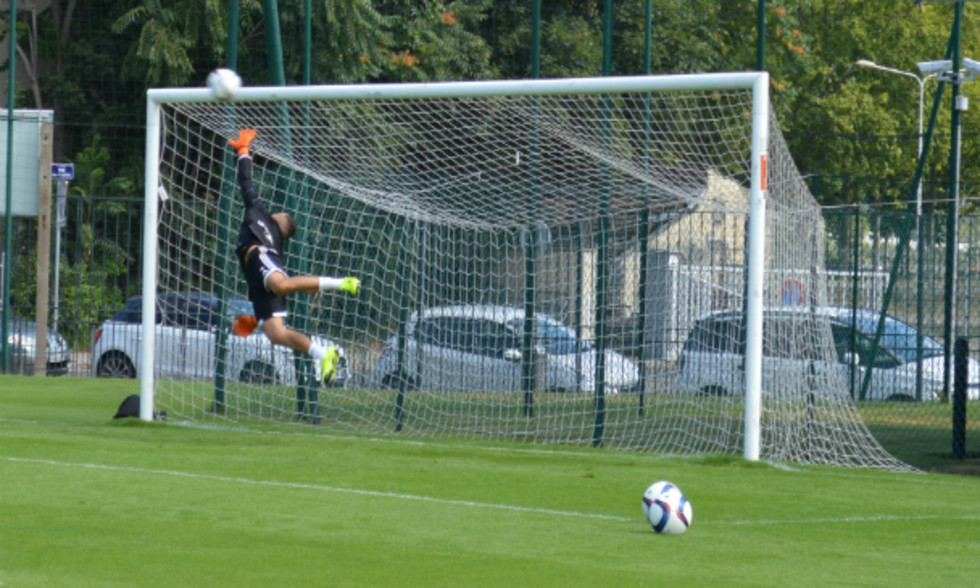 Olympique Lyonnais was back at Tola Vologe for the only training session of the week at the team complex. It was the chance for Bedimo, Jallet, Morel and Ghezzal to lace up the boots again.
There were a few faces back at camp that had been missing for a few days for various reasons. Four players made their return to training for the only session of the week at Tola Vologe, in between the return from London and the departure to Montreal tomorrow. Only one player trained normally with the rest of the squad. After a individual session yesterday with the fitness coaches, Jérémy Morel, who injured his back in Crans Montana, took part in the possession and passing drills with his teammates.
---
"I feel good. I was back training with the squad so that felt good. I'm not yet 100% but it will come (Jérémy Morel)
---
Three other OL players also got the boots back on with Rachid Ghezzal, injured vs PSV, Christophe Jallet (adductor) and Henri Bedimo worked with fitness coach Dimitri Farbos.
Individual training for Christophe Jallet. #teamOL https://t.co/47KVzOLqbA
— Olympique Lyonnais (@OL) 28 Juillet 2015
The Olympique Lyonnais squad flies out to Montreal tomorrow. As soon as they touch down in the capital of Quebec, they'll head to the Stade Saputo for a training session scheduled for 17:30 (local time). They will also train at the ground on Thursday and Friday, ahead of the Trophée des Champions vs PSG - the pinnacle of this Canadian sojourn.