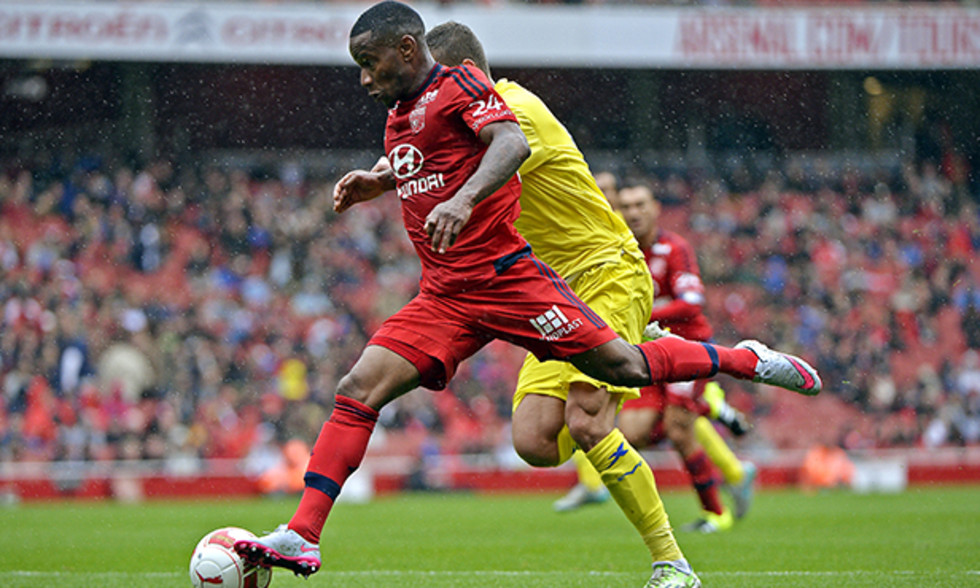 With a completely new team, Les Lyonnais went down 2-0 against Villarreal. Good going forward, but fragle in defence in the first half, OL showed little in the second period...
Les Lyonnais were too weak in defence, but looked going forwards, especially in the first half when they hit the crossbar twice...
89'. Pereira hits the post for Villarreal.
75'. Wow! Beauvue hits a spectacular acrobatic effort just wide!
67'. Benzia fires Labidi's cross wide...
54'. Released in behind, Baptistao beats Gorgelin with a little chip. 2-0 Villarreal.
Half-time: A lot of scoring chances at both ends, but Villarreal lead with Lyon hitting the crossbar twice...
38'. Beauvue heads down for Mvuemba on the edge of the area... corner... Koné hits the crossbar...
30'. Mboumbouni fouls his opponent going for a header and gives away the penalty... Gorgelin goes the right way but is beaten by Soriano. 1-0 Villarreal.
21'. Malbranque hit the crossbar from the edge of the box with a blistering half-volley...
17'. After a blistering counterattack, Gorgelin produced a wonderful save to deny Castillejo, one-on-one.
15'. Beauvue's long-range free-kick is saved by Aerola.
11'. Malbranque releases Kalulu who got in behind the defence but his shot was saved by Areola.
4'. First chance of the match falls to Villarreal from a corner as Moreno's header was saved by Gorgelin.
1'. Les Lyonnais get the match underway.
As expected, almost the entire squad that endured that difficult match against Arsenal were not on the teamsheet against Villarreal for the second and final match of the Emirates Cup. Kalulu, Benzia and Beauvue started up front for OL, with Gorgelin in goal. Milan Bisevac made his competitive return from injury, since February.
Teamsheet:
Villarreal 2 - 0 Olympique Lyonnais (H-T:1 - 0)
Emirates Stadium.
Villarreal: Areola, Rukavina, Pantic, Iniguez (Bailly 78''), Jokic, Pina (Pereira 65'), Bruno Soriano (Trigueros 46'), Espinosa (Acosta 78'), Castillejo (Garcia 65'), Baptistao (Leiva 65'), Moreno (Alejo 78'').
OL: Gorgelin, Mboumbouni, Koné, Bisevac (Moufi 46'), Labidi, D'Arpino (Paye 73'), Mvuemba, Malbranque (C), Benzia, Kalulu (Fekir 58'), Beauvue.
Goals: Soriano (V) 30', Baptistao (V) 54'.
Bookings: Iniguez (V) 44', Trigueros (V) 79', Benzia (OL) 83'