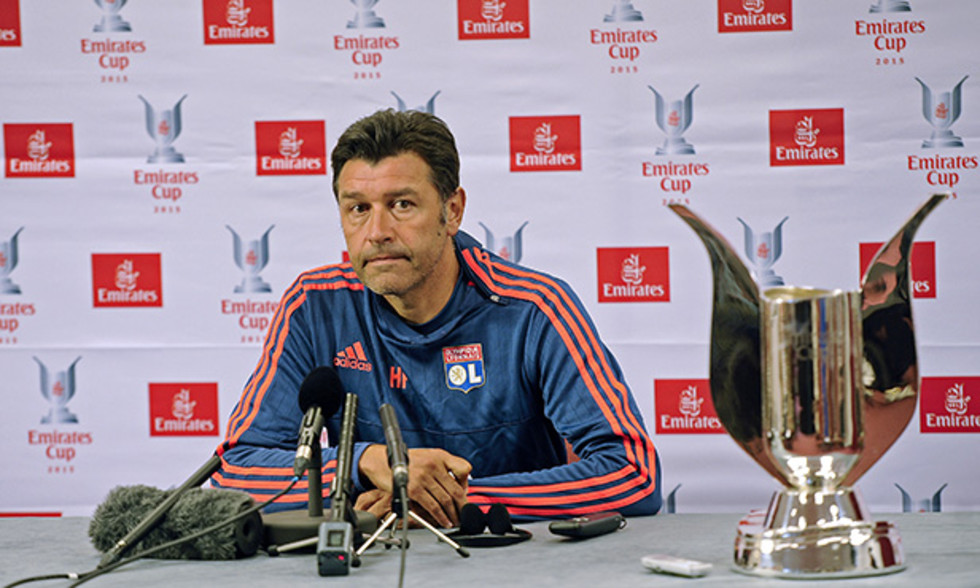 Olympique Lyonnais coach Hubert Fournier held his pre-Emirates Cup press conference on Friday:
Quality opponents
"It's another very good test for us. It will give a little more playing time to the entire squad and allow certain players to get a full 90 minutes under their belts before match against Paris. We will field two separate teams. The team that plays against Arsenal will be similar to the side that plays against Paris next week. We can't ask the players to play two games in 24 hours."
Another chance for the youngsters
"It will be against an opponent a level above PSV. They will get another chance. I hope they have learnt a few lessons from the difficulties they faced in that first outing."
Alexandre Lacazette
"I don't have any more details to give you regarding Alexandre. He has expressed his desire to stay, but we also understand that other clubs are interested in signing him. It's important to keep all our best players."
Analysis of the Milan game
"There were a lot of interesting things to take from that game, and the rhythm we played. We need to be more consistent in terms of our team spirit, our desire and determination. They are the values we will need to develop before we play Paris."
The importance of the Trophée des Champions
"It's a competition that we are taking very seriously and that's why we want to prepare as well as we can."
Coaching staff contract extensions
"It was expected. The club wants stability, the keep the backbone. It's good news and well received. Now we can work with calm and confidence. It was the club's desire to count on those that have been at the club for a long time."
Arsenal
"I think Arsenal's biggest strength in their 'team', its style of play, even if they have world class individuals."
Gueïda Fofana
"I was very saddened by Fofana's injury. He worked very hard to comeback. It's a real blow for him and also for us. We have to be very careful with his situation."