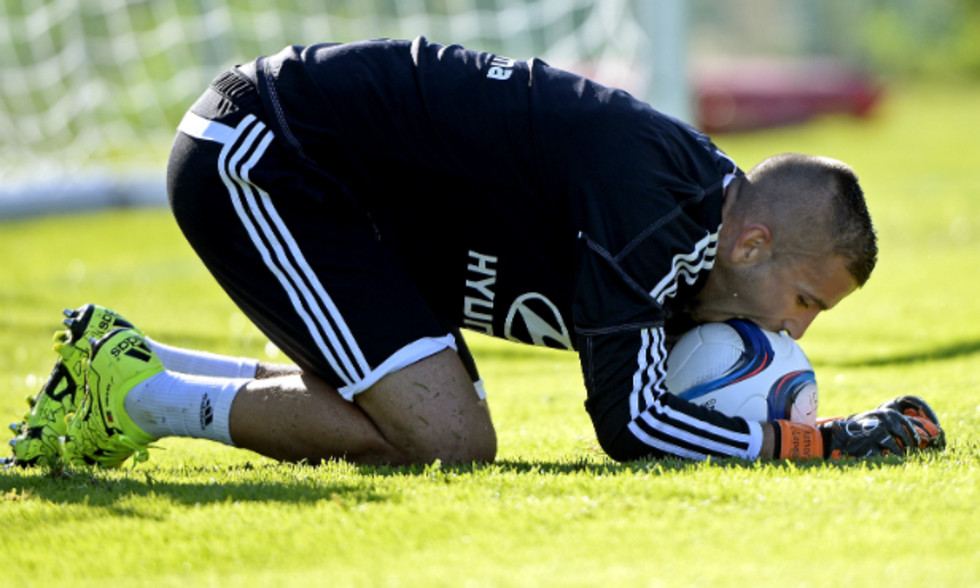 His recent contract extension put an abrupt end to all the rumours concerning the future of Anthony Lopes. Embarking on his third top-flight season at OL, the goalkeeper took time out in Crans Montana to chat to us..
Extension
"It was important for me. I first choice was always to extend my contract with OL. I still have so much to achieve here, and to discover with the Champions League and the new stadium. These are exciting times. I wanted to extend my contract as quickly as possible. I really didn't appreciate all the rumours, but that's all part of football now and I accept that's the way it is. But it was a shame how it got out of hand."
Preseason
"It's very tough. We are working very hard. But that's normal for preseason training. This is the time you suffer the most during a season. But we try and smile through it all. It's not much fun, but you have to do it. It means we can do more during the season. It's also an important time for the goalkeepers... My objective is to be ready for the Trophée des Champions. That's the first big challenge."
Demanding
"I demand more and more of myself. It's normal that expectations continue to rise. I need to more than last season, with a match every three days. I will do what I can to be ready."
Status
"We have a young squad. I will soon be turning 25 so I'm one of the middle guys. I'm starting my third season in Ligue 1. I am advancing and my status is changing with that."
Champions League
"We can't wait for the Champions League to start. But there are some great challenges before then with the Trophée des Champions and the start of the championship. We'll get to the Champions League in good time, and we'll be ready. We are looking forward to the draw. We chat about it a little amongst ourselves, but we have to focus on the Paris match and the start of the league to be in good form."
Internationals
"I would like to play more with the Portugal national team. I still have to prove myself a bit more with OL. It will happen by itself if I'm good with Lyon. But it is one of my short-term goals with the Euros at the end of the season. It would be incredible to play for Portugal at the new Grand Stade."