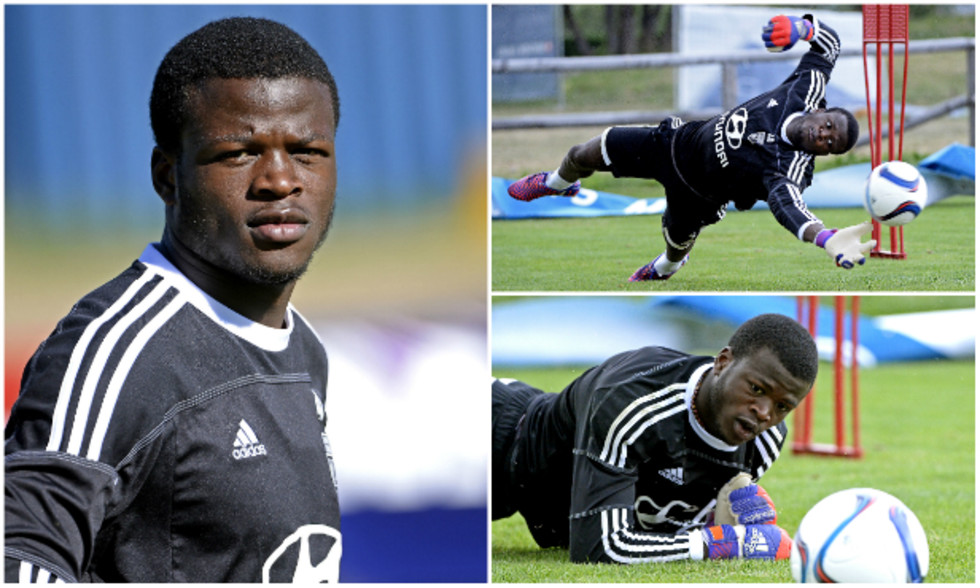 The Coupe Gambardella was a great experience for him. At just 17 years of age, he was already one of the stars of the U19 team that went all the way to the final...

Can you introduce yourself for those that don't know you?
"My name is Stanislas and I come from Cameroon. I'm a goalkeeper. I'm 17-years-old and I'm lucky to be here with the first-team squad."
How is the training camp in Crans-Montana going?
It's my first time with the professionals and everything is going well for the moment, even if it's very tough. We just try to hang in there. We have to answer the challenge. We are progressing. We work hard on our footing and now training is getting more and more physical, more intense. It's good. At the start it was really very tough, but I feel better and better in training with Joël Bats.
And the friendly matches are coming with a first one against Sion…
"We all want to play with the pros. If I get the chance, I will give my best. We never know... I know I still have a long way to go. I have already improved a lot last season. I am more mature in my game. I am stronger physically and mentally."
What are your objectives for the new season?
I want to continue on my road. I had a great season with the youth teams. I want to keep working hard to make a place for myself. I would like to train a bit more with the first team. I also want to have a good season with the U19 and the reserves. I need to keep working... There are lots of great competitions to play with the Coupe Gambardella and the UEFA Youth League. I have a lot of objectives for the new season. I want to win trophies and the Coupe Gambardella is clearly a main aim."