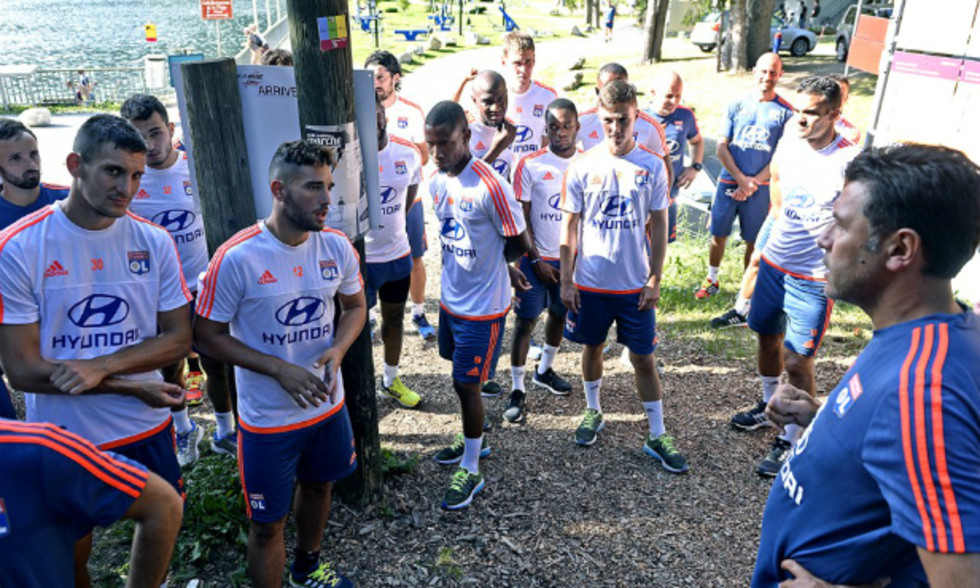 Day 1: the players and coaching staff arrived at the Swiss station of Crans-Montana early in the afternoon. They will remain in camp for the next ten days.
12:00: It wasn't in the original schedule, but before boarding their plane to Sion, the players and staff visited an air force plan that will be baptized "Ville de Lyon" tomorrow and that was sitting on the tarmac at the Bron airport for a few hours. The aeroplane will fly over the city in a demonstration on Tuesday. Les Olympiens were impressed by the sheer size of the machine and took advantage of the moment to ask questions of the crew.
13:00: With the impromptu visit finished it was time to board a more conventional passenger jet. With a little hour's delay, the team flew out to Sion in the spectacular Swiss alps. After the half an hour flight to cover the 300kms that separate the two cities, the players found some more beautiful weather, minus the soaring temperatures that had overheated Lyon in recent days...
14:00: There was still a half-hour bus ride up to the Crans-Montana hotel, situated at 1,500m altitude. Lunch, followed by free-time and then a first training session at 18:00. A first session to set the tone for an intensive training camp that will run until Wednesday 15 July...
Playing Squad: Beauvue, Bisevac, D'Arpino, Ferri, Fofana, Ghezzal, Gorgelin, Grenier, Jenssen, A.Kalulu, Labidi, Lebongo, Malbranque, Mboumbouni, Mocio, Morel, Moufi, Mvuemba, Pagliuca, Paye, Rose, Umtiti.