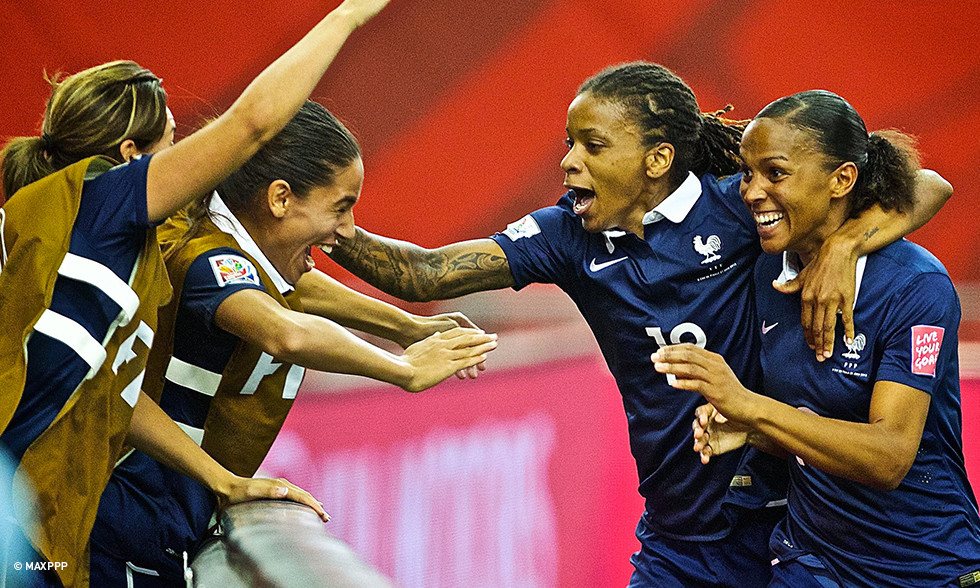 Les Bleues confirmed their excellent form with a victory over Korea Republic in the last-16 of the World Cup and now take on Germany in the quarter-finals...
After demolishing Mexico 5-0 in their final group game, France defeated Korea Republic 3-0 in the last-16. Marie-Laure Delie netted twice, including a second after excellent lead up play from OL's Eugénie Le Sommer. Elodie Thomis, one of the other OL stars in the team scored the other goal. No less than seven OL players in the starting line-up with Bouhaddi, Renard, Henry, Abily, Necib, Thomis and Le Sommer.
Les Bleues now take on one of the tournament favourites in Germany in the quarter-finals on Friday. Germany defeated Sweden 4-1 in their last-16 clash.