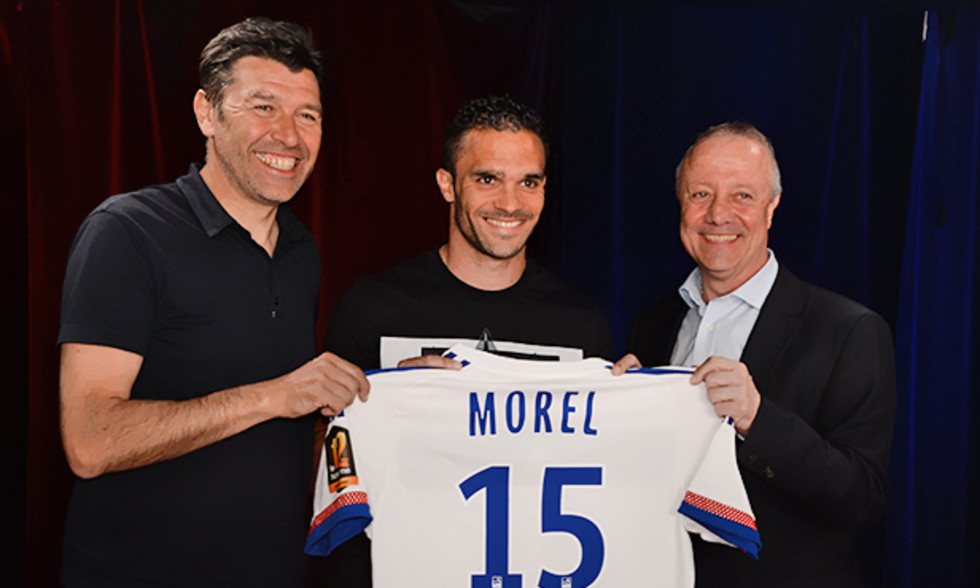 Olympique de Marseille defender Jérémy Morel has signed a three-year contract with OL, becoming the first Lyon signing of the summer... He was presented to the media on Monday...
As OL president Jean-Michel Aulas declared: "OL begins the new season a lot earlier than in the past. Jérémy's arrival strengthens the playing ranks for the Ligue 1 championship and the Champions League. I take this opportunity to reiterate that the club comfortably fulfilled its objectives for the past campaign. We will be playing in Europe for the 19th consecutive season. We are proud of our results and hope to go as far as possible. That's why we are building a solid squad. That means holding onto our best players and reinforcing the squad in certain departments. We have the means to go in the direction we want. There will be no significant departures."
Jérémy Morel, 31, is an experienced player: 387 professional matches between his first club FC Lorient and OM; 262 L1 matches (9 goals); 20 European matches. The defender, is a left-back by trade but can also play in the middle. "He reminds me of Thierry Tusseau who I played with at Bordeaux. He has gained a lot of experience during his time at Marseille..." said Bernard Lacombe. For OL coach Hubert Fournier, he is delighted to welcome for former Merlu: "Jérémy fits the profile of player we were looking for. As for the criticism we read on social media, I think it's similar to those remarks made in my direction when I signed for Lyon... The reply will come on the pitch. Mentally, Jérémy is very strong…We signed Jérémy to play at full-back, even if we appreciate his versatility... If need be, we can play a central defence with two left-footers..."
For the neo-Lyonnais, he had a choice to make. Out of contract after four seasons with OM, he could have extended his stay in Marseille or looked overseas. But he decided on the Rhône et Saône: "The challenge really excites me. This is a big step for me after four great years in Marseille. I hope everything goes well and that I can share my experience with the squad." The future No.15 added: "I've been negotiating for several weeks with OL. The offer of a three-year contract was very important to me. My position? I learned my football at left-back and that's my favourite position. My next match at the Stade Vélodrome? I know it might be a little tense. But I honoured my contract right to the end, with all the highs and lows along the way. I haven't joined OL for the money, because I had an identical offer from OM."