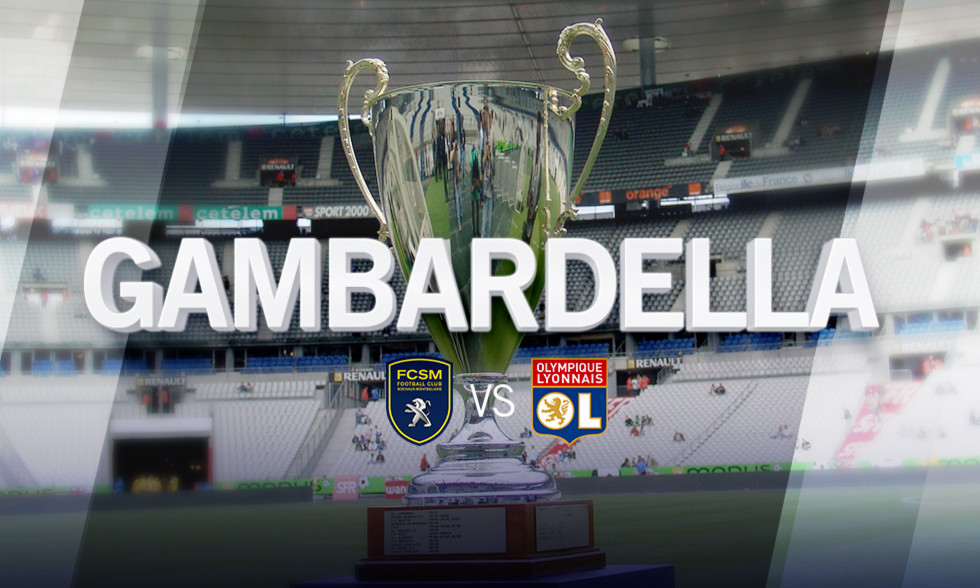 Olympique Lyonnais last won the national junior cup back in 1997. This Saturday at the Stade de France against Sochaux, the OL U19 side can write their own page in the club's history with victory in the country's most prestigious youth competition...
They qualified for their trip to the capital in style. After Saint-Etienne, Toulouse and Lille, the Lyon U19 side overcame Rennes Coupe Gambardella in the semi-finals, 1-0. The team coached by Maxence Flachez and Joël Fréchet booked their place in the final thanks to an enterprising first half, scoring the only goal of the game through Maxwel Cornet. The second half was all about controlling the game and defending the advantage, led by captain Ulrik Jenssen.
A little that same afternoon, Sochaux joined OL in the final at the Stade de France. Les Lionceaux got the better of Paris Saint-Germain. It will be a chance for Sochaux to record a third victory in the competition after 1983, with Éric Hély and Gilles Rousset on the pitch, and in 2007, against Gérald Baticle's Auxerre and with… Éric Hély as coach, this time. And he's back again! Is the current Sochaux U19 coach their good luck charm in the Coupe Gambardella? Let's hope not. Because Les Gones want the trophy this time…
It's the first time since 2006 that OL have reached the final. Back then, Les Lyonnais were led by the likes of Rémy Riou, Jérémy Pied, Loïc Rémy, Anthony Mounier, Hatem Ben Arfa and Karim Benzema, but they didn't lift the trophy, beaten 3-1 by Strasbourg. A second loss following 2005. In fact the last of three wins dates back to 1997 - 18 years ago…
It's a strange anomaly given that the OL academy is one of the very best in France and all of Europe. To set the record straight, the U19 will be looking for victory on Saturday and drawing on the strengths of their well-oiled team and the quality of Aldo Kalulu, equal top scorer in the competition with 5 goals, Ulrik Jenssen, Stanislas Lebongo, Fahd Moufi, Gaëtan Perrin…but without Christopher Martins Pereira, not back from injury. The return of Maxwel Cornet, the team's other co-top scorer, from an ankle injury suffered in the semi vs Rennes, would be a major plus.
---
Follow all the Coupe Gambardella news and concerning the final on OLWEB.fr
The final between Lyon and Sochaux will take place at the Stade de France (Saint-Denis), on Saturday 30 May, before the final of the Coupe de France (Paris SG-Auxerre).