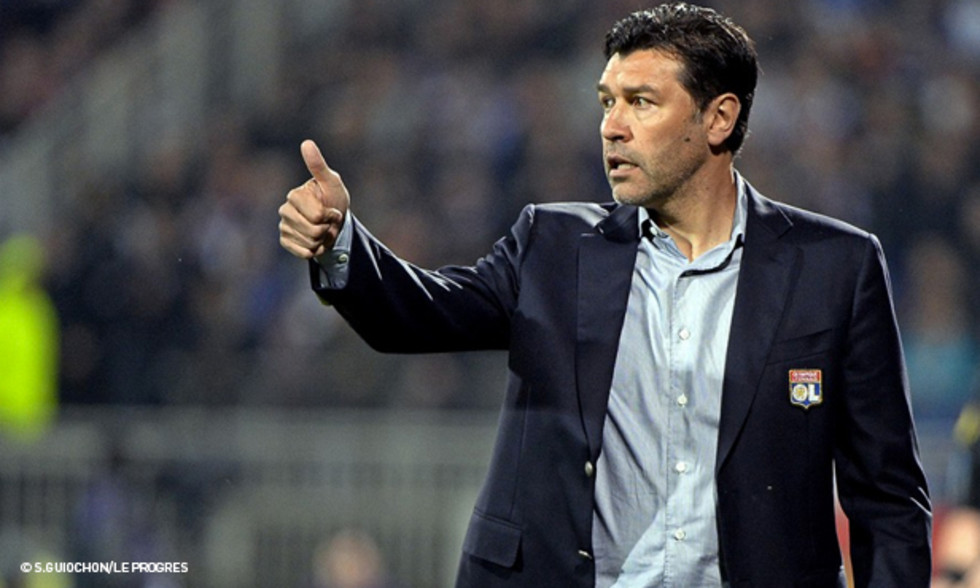 Lyon coach Hubert Fournier spoke at the traditional pre-match press conference ahead of the match against Reims, that marks his return to the Stade Auguste Delaune.
...

Injury Update

Our long-term absentees are still receiving treatment, and Yohann is working with the ball to get his touch back... if he doesn't re-injure himself, he should be available again before the end of the season.

...
How are you feeling ahead of your return to Reims?
"It's a real pleasure. I spent five great years with Reims... we had two great promotions and some great nights in that stadium. I will meet a lot of people that I really enjoyed working with..."
---
"We believe in our chances, especially if we are capable of reproducing the type of performance we did in the derby"
---
Are you sceptical about your title chances given that Paris have a game in hand?
No, we believe in our chances, especially if we are capable of reproducing the type of performance we did in the derby... We need to draw on that match, especially in terms of our intensity, even when we were a man down. We need to maintain that rhythm."

Is it a relief to know that second place in the bag?
It's not official yet, it's up to us to cement that position as quickly as possible. This weekend is an opportunity to take another step towards the top two, while also keeping our title hopes alive."

With Rose suspended this weekend, has the central defence been your Achilles heel this season?
"It's all about the partnership. Like in attack, you need to develop that innate understanding in defence. At the start of the season with Milan we were building on last season and had that stability in central defence... But we were often forced to change and, yes, it has been a problem."

Do you take some of the credit for the performances of your attackers?
"You have to credit the youth coaches above all. It's them, first and foremost that gave the young players the ingredients to become good professionals... Then it's up to us, the professional coaches, to get them ready and build a team capable of making them shine."


In terms of the pressure, is the fact that your squad is so young an important factor for the end of the season?
"It's one of the things to be considered if we want to be champions, but it can also be a strength, youth and the carefree approach can also play in our favour."

What has been your biggest surprise as coach of Lyon this season?
"The media side of things… the club is always in the media, all the rumours around the club... But I knew in joining Lyon that it wasn't the same exposure as at Reims."

How do you judge the development of Nabil Fekir and his potential?
"He has only played 30 Ligue 1 matches, so it's almost essential that he needs to progress more... but he is already a very good player! His performances this season have attracted a lot of attention... but he can still improve."

What are Clinton N'jie's best qualities?
"I like his speed and his work ethic, he capacity to repeat his sprints... but he needs to improve his touch, especially when he receives the ball... But he's a listener and a hard worker, and it's thanks to that, that he has made a place for himself in the squad."