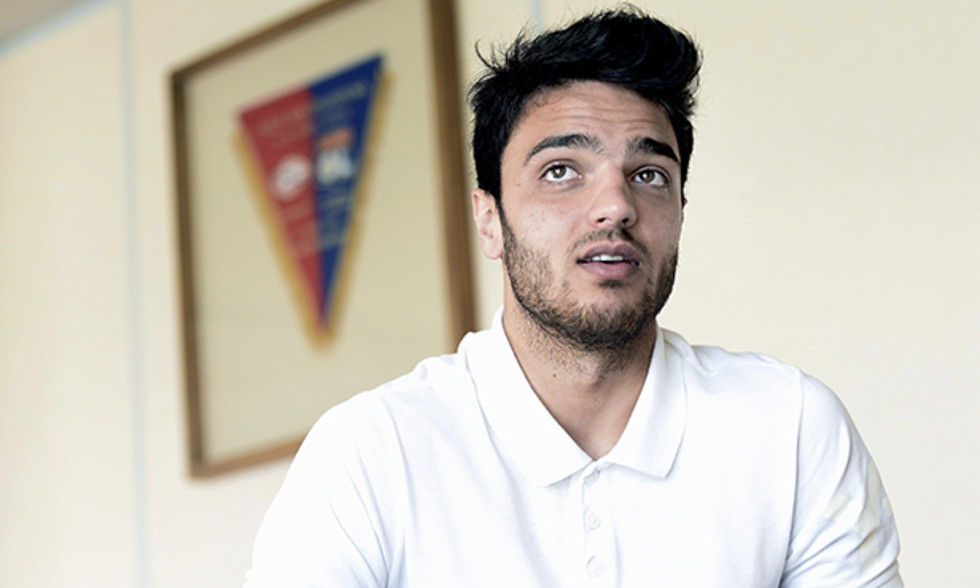 On Wednesday evening, Lyon midfielder Clément Grénier was the special guest on Culture Club on OLTV. It was the opportunity to discuss his joy at being back on the pitch and the exciting prospects for the end of the season...
Back on the pitch
"I was very happy to be able to play again. I missed it so much. It was such a relief... I'd been out for so long. I worked very hard and finally it paid off. I am very proud of everyone's hard work. The light at the end of the tunnel? I hope so. It was a really strange injury. I have to look after my body and I have to avoid re-injuring myself, but I'm not worried about that. This will all hold me in good stead for the future... Playing with the pain? The pain is there, but it's normal and I have to deal with it as well as possible. I have to keep working. I have been through the hardest part."
The support
"I thank the fans for my welcome back. It felt really good. I wasn't expecting it. I was concentrating on what I had to do. It gave me strength. I received a lot of messages on social media and that pushed me to keep fighting and not give up. When you haven't played at this stadium for so long, I was a little nervous. But it's forgotten once you step out onto the pitch... A lot of people helped me. My family, the medical staff that helped me overcome this. I wasn't always easy to get along with. My mentality prevented me from falling into a deep depression. It helped me forge a new character."
Lessons learned
"There are always positives to be taken from complicated moments. I only look at the positives. It was a tough period, but I managed to come through it. I now have the experience to manage these situations. I'm not a naturally patient person so I had to learn that. When a player is not playing, it's hard. If I find myself in a similar situation tomorrow, I will handle it differently. It was hard to set goals. I listened to my body and the pain. I got injured again... I didn't want to set objectives. When you are faced by so many setbacks, you have to take it day by day."
The derby
"We played the near perfect match. We showed great strength. If we fight all the way, we can still pick up as many points as possible, but we need to work hard. We were frustrated because felt we could still win it, even playing with ten against 11. They had all the luck. We dropped two points in the title race, but there's still everything to play for."
Your role for the end of season
"If I can be decisive, then great! Since the start of the season, our biggest strength has been the 'team', even if certain individuals have stood out. We must all have the same vision. Everyone is important and everyone has a role to play. I like taking responsibility. I love the final matches of the season, I love playing with the added pressure, the expectation. I'm at my best when the going gets tough. I'm ready..."
The end of the season
"There are five matches left. If we want to push PSG all the way, then we need as many points as possible. When we chat amongst ourselves, we rarely talk about whose behind us. That's our mentality. We are used to setting ourselves high goals. The fixtures? It's almost harder at this stage to play teams that are fighting for their survival. Reims will be tough. They have changed their coach. We will have to stand up to the challenge. It will be very physical."