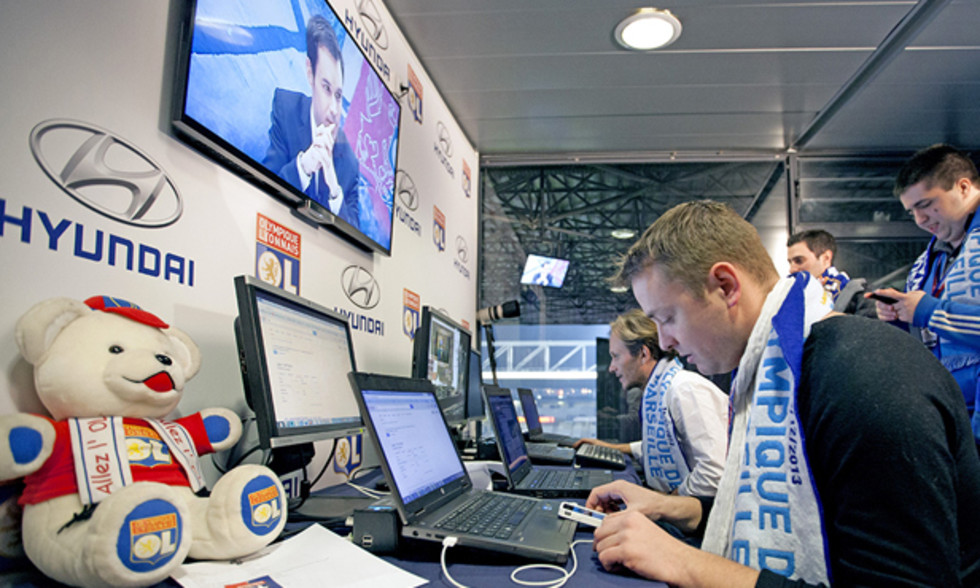 The designated Social Media area returns to the Stade de Gerland this Sunday for the huge Week 33 clash between OL and Saint-Etienne...
Whether you be at the Stade de Gerland, in front of the television or out and about, take part in this unique experience on Facebook, Twitter and Instagram by sending your photos, your comments and reactions before, during and after the match with the hashtags #OLpsg, #teamOL and #sociOLroom !
Follow all the action on the club's social media accounts right now on the SociOL Wall Room by Hyundai.