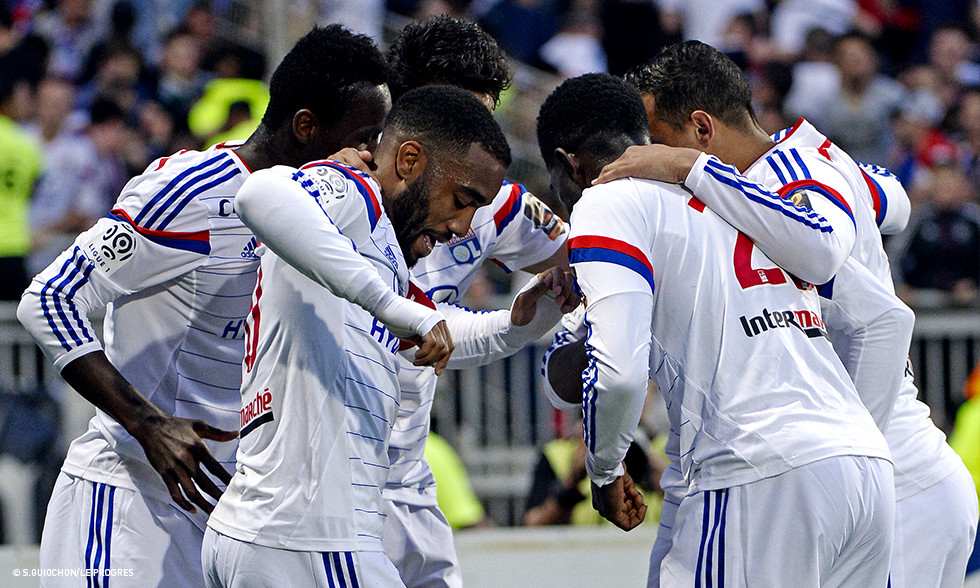 Find out what the Lyon camp had to say after their 2-0 victory over Bastia on Wednesday.
Alexandre Lacazette: "It was a very difficult match as Bastia were very compact and defensive and hard to break down... it took a set piece to get the breakthrough and I'm very happy for Momo Yattara!
The derby is going to be a huge match, with a great atmosphere and we are going to work hard to show that we deserve our place at the top of the standings. I have entered the history books by equalling André Guy (25 goals in a season), and it's amazing. Not many people were expecting that at the start of the season. I'm proud to be a part of the club's history!
For my goal, Clinton did most of the work and he put the ball exactly where I wanted it after a long sprint and all I had to do was poke it home."
---
Clément Grenier: "I couldn't wait to get back on the pitch. It's a weight off my shoulders and thanks to the supporters for their amazing ovation. I have been doing it tough for months with injury and I'd like to thank all the fans for their support. The goal? We might say my control was a little bit lucky, but you need that sometimes. I think we had been struggling to find our rhythm. Bastia were tired after Saturday's final. We needed to accelerate the rhythm and the substitutes were able to do that."
---
Anthony Lopes: "It was an important victory, that was a while in coming, but we got there in the end and got a precious three points. We lacked a little rhythm and we should have killed the game off earlier, given their fatigue after the final on Saturday. The coach told us not to think about the derby... but now we can focus on our recovery ahead of Sunday's game."