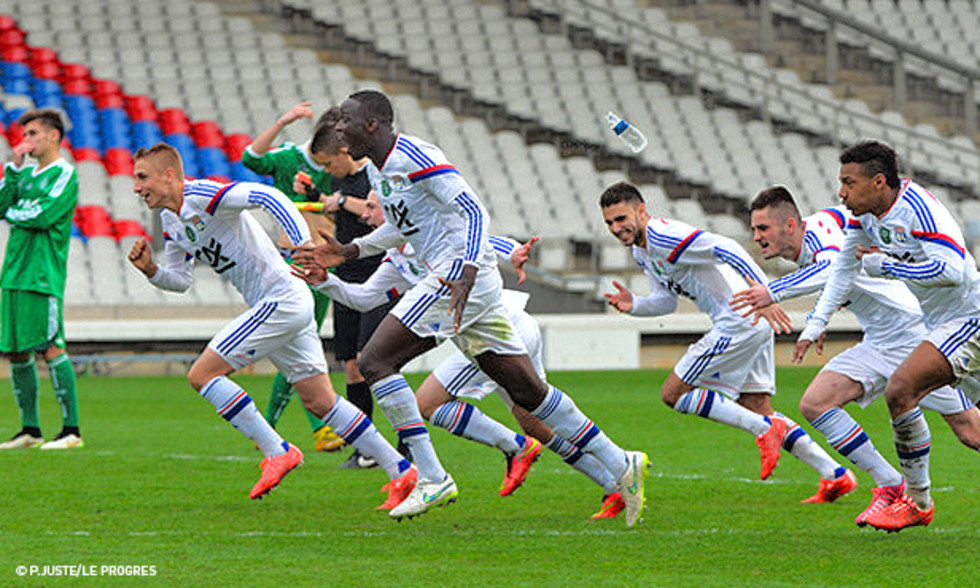 OL entertain the LOSC in the quarter-finals of the Gambardella Cup…
After the crazy match against ASSE at the Stade de Gerland in the last-16, the team coached by Maxence Flachez and Joël Fréchet take on Les Dogues on Pitch No.10 at the Plaine des Jeux on Sunday at 15:00 CET. Home ground advantage may prove to be an important factor in this match against a Northern side currently top of Group A with 78 points from 22 games (the best of any group) and six points ahead of PSG, also qualified for the quarters (and who take on OM in Marseille).

It's been a long time since OL have made it to this stage of the competition: in 2010 and a loss to FC Metz.  Since then the adventure has stopped far too early. OL have won the trophy three times: 1971, 1994 and 1997; and lost four finals (in 1970, 1992, 2005 and 2006).
Download the #gambardella screensaver
To reach the quarter-finals this year, OL defeated Chambéry, OGCN  in Nice, the TFC in Toulouse and ASSE in Lyon. 12 goals scored (Kalulu 4, Cornet 3, Martelat 3, Moufi, Oueslati) and 4 conceded. They qualified on penalties against ASSE. OL are second in Group D behind TFC (where they lost 2-0 last weekend), who are 9 points ahead.

Lyon have a full-strength squad to choose from, minus the Luxembourg international Pereira. The OL coaches can count on the likes of Jenssen, Mboumbouni, Diakhaby, Moufi, D'Arpino, Kalulu, Cornet, Martelat, Del Castillo, Hemans, Moutoussamy… several of whom we often see with the reserves.
Download the #gambardella screensaver
The LOSC won the 1960 Gambardella Cup and lost two finals in 1955 and 2000. They eliminated Croix 7-0, Rouen 5-0, PFC 2-1 and Stade Malherbe Caen 3-1 thanks to goals from Vanbaleghem, Jamrozik, Habbas.

The winner of this quarter-final will take on the winner of Stade Rennais vs AJA in the semi-finals.