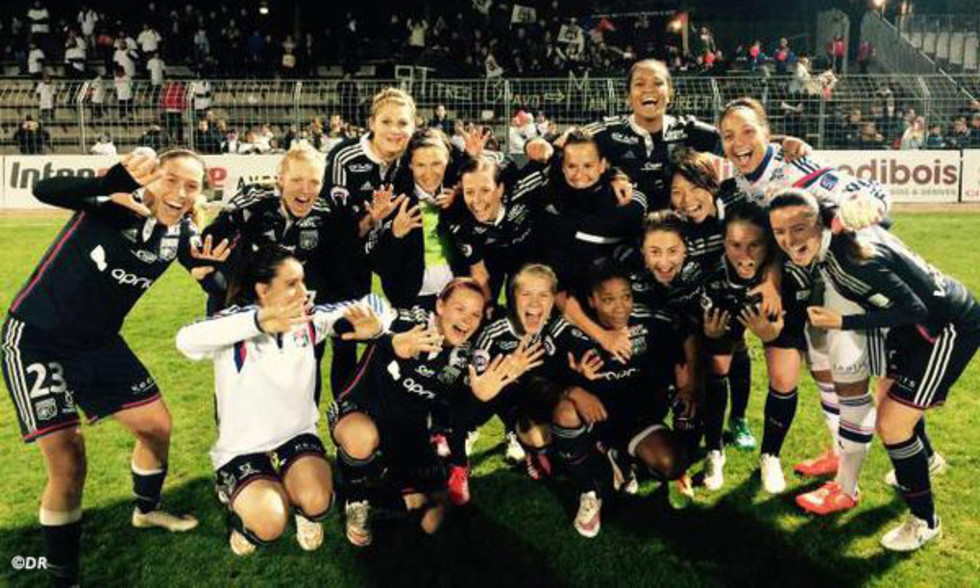 What a performance! By defeating Rodez 6-0 for a 20th straight win of the season in the league, Les Lyonnaises have assured a ninth consecutive Division 1 title! It's yet another record for this side that is rewriting the record books for Women's football! Well done girls!
It's theirs, no matter what! Les Lyonnaises did the business against Rodez, there by cementing a record ninth consecutive first division crown. Abily and Le Sommer both netted braces while Hegerberg and Renard also got on the scoresheet for Lyon. Now to enjoy the moment!
83': Le Sommer's cross-cum-shot finishes in the back of the net to make it 6-0 for OL!
81': From a short corner, Plaza picks out Renard in the box and the central defender side foots home for 5-0!
65': Fabulous one-touch football in the final third sees Abily produce a clinical finish! 4-0 for OL!
52': Brilliant work from Dickenmann, who then crosses for Le Sommer and the OL No.9 beats Niphon with a perfect diagonal header. 3-0 for OL!
47': OL attack from the outset. Abily lifts the ball over the Rodez 'keeper to make it 2-0!
---
Half-time quote: Elodie Thomis
We need to be patient and technically better. Rodez are defending very well. We knew this would be a difficult match and the second half will be tough as well.
---
Half-time: Les Lyonnaises totally dominated the opening 45 minutes, but only have a solitary goal to show for it, having failed to take all their chances.
20': Majri breaks clear and crosses perfectly for the head of Hegerberg, who produces the perfect header to fire OL in front! 1-0!
1': Rodez take the kick-off. OL start with their attacking 4-3-3 formation while Rodez began in a 5-4-1 formation.
---
Teamsheet:
Rodez Aveyron Football 0-6 Olympique Lyonnais (H-T: 0-1)
Stade Paul-Lignon, Rodez.
Rodez: Niphon, Buscaylet, Ginestet, Haupais (c), Lespinasse, Hoarau (Farrugia 69'), Austry (Lemaitre 46'), Cugat, Vaysse, Banuta, Cance (Kaabachi 60').
OL: Bouhaddi, Dickenmann, Kumagai (Plaza 71'), Renard (c), Majri (Petit 71'), Henry, Le Sommer, Abily, Thomis, Schelin, Hegerberg (Pingeon 56').
Goals: Hegerberg (20'), Abily (47', 65'), Le Sommer (52', 82'), Renard (81').
---
Les Lyonnaises have the chance on Saturday to further imprint their mark on the history of women's football in this country. A win away to Rodez, and they will be mathematically assured of first place in the D1 standings.  A 20th win out of 20 this season and OL will have a six-point lead over second-placed PSG with just two matches left...