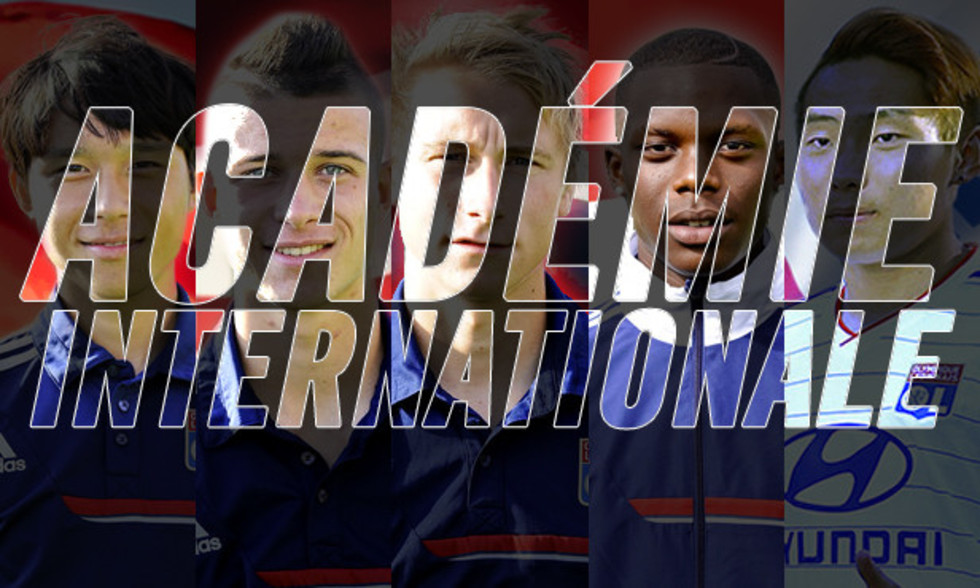 Episode 22: Each week, get the latest news from Kilian Pagliuca, Ulrik Jenssen, Christopher Martins-Pereira, Zhang and Kim Shin, our five members of the International Academy.
Ulrik Jenssen once again played a starring role in Lyon's Gambardella Cup adventure. The young 18-year-old Norwegian defender partnered Dylan Mboumbouni in the centre of defence as OL qualified for the quarter-finals against Saint-Etienne. The central defender then joined up with the Norway U19 squad to take part in the Tour Elite 2015 in the Netherlands. The next match on the schedule is against Switzerland...
---
Christopher Martins Pereira doesn't yet know exactly how long he'll be out injured. Victim of a badly sprained twisted ankle, similar to the one suffered by Ulrik Jenssen, the Luxembourg international has begun his re-education with Johann Howse and Sylvain Rousseau, the academy physios. He will stay at Tola Vologe, despite the international break.
---
Kilian Pagliuca was one of the big absentees of the last-16 Gambardella Cup match against Saint-Etienne. Not in the U19 squad, the Swiss player played over an hour with the reserves. He came on in the 25th minute of the loss to Grenoble. He wasn't able to get on the scoresheet. The OL striker now heads off to join up with his national U19 squad for the Tour Elite 2015 where he will take on Ulrik Jensson on Thursday in the first group game.
---
Kim Shin started the reserves match against Grenoble last weekend, but only lasted 25 minutes. The South Korean suffered an upper back injury but is not expected to be sidelined for too long.
.
---
Zhang Xiu Wei is getting closer and closer to running again. The 18-year-old Chinese players has been suffering from a badly sprained knee since mid-February and recently had his brace removed. Under the direction of Johann Howse and Sylvain Rousseau he has begun muscle strengthening and flexibility exercises. Xiu Wei can already bend his knee through 90 degrees.