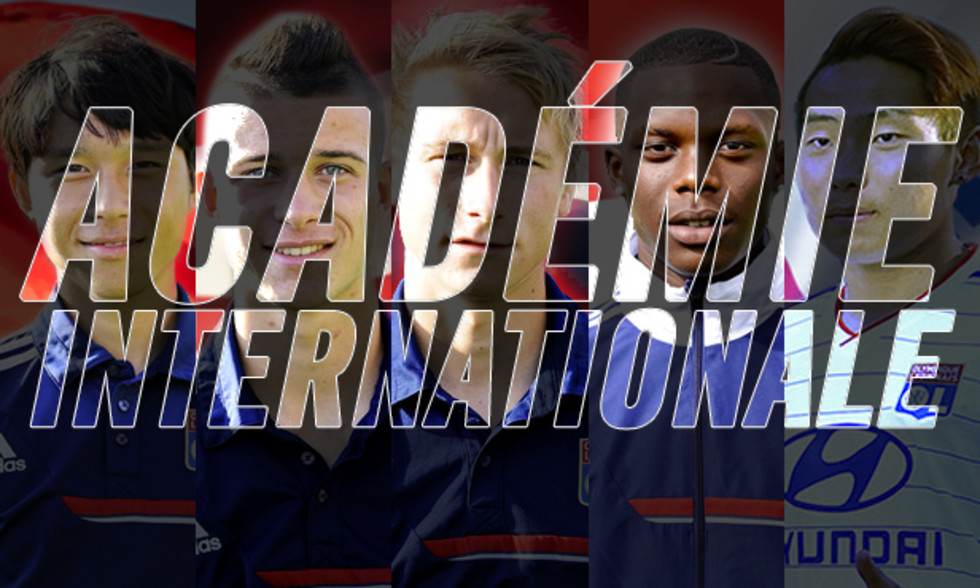 Episode 20. Each week, get the latest news from Kilian Pagliuca, Ulrik Jenssen, Christopher Martins-Pereira, Zhang and Kim Shin, our five members of the International Academy.
Zhang Xiu Wei has been sidelined with a knee injury since mid-February. The Chinese player, who is suffering from a sprained knee is present every day at Tola Vologe to continue his re-education with Sylvain Rousseau and Johann Howse, the Academy's two physios. He is expected back on the pitch in the next two weeks.
---
Ulrik Jenssen is going above and beyond the call of duty! As well as being solid in defence, that we know all about already, the 18-year-old Norwegian netted the winning goal at the other end of the pitch for the reserves against Hyères. But was out of luck last weekend and the 1-0 loss to Chasselay. Ulrik should be present this Sunday at the Stade de Gerland for the Gambardella Cup tie.



---
Kilian Pagliuca was in the starting line-up for the 1-0 win over Hyères with the reserves. The Swiss attacker couldn't get on the scoresheet. n'a pas eu la réussite pour retrouver le chemin des filets. Last weekend he played most of the U19 match against Cannes. The 18-year-old was on international duty early this week, but is available for Sunday's Gambardella Cup match.
---
Kim Shin didn't have the opportunity to show what he can do. The South Korean hasn't played since coming on against La Duchère with the reserves. He is working hard in training, both technically and physically, to get back to his best and back on the pitch.