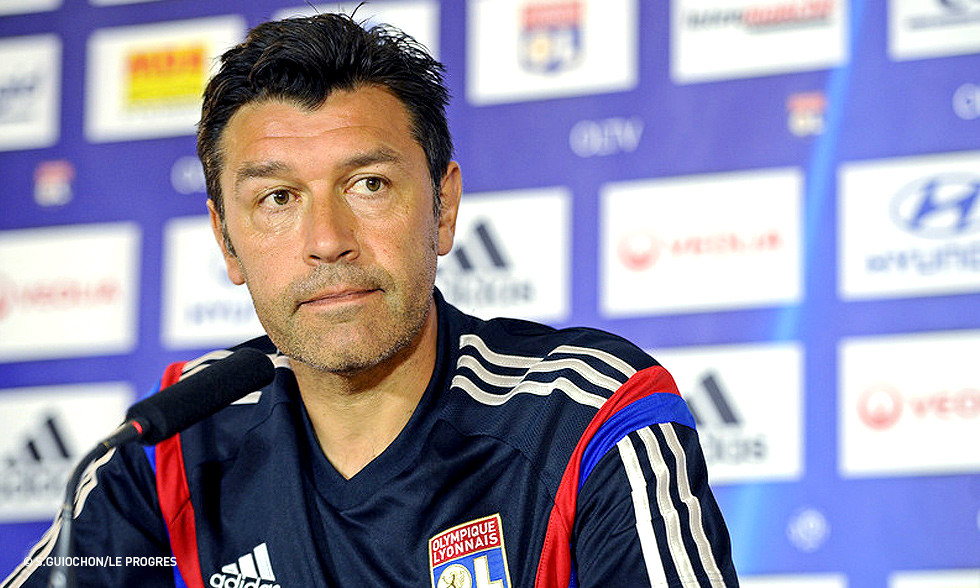 The defeat to Lille, a tricky trip to Montpellier, the return of Alex... Lyon coach Hubert Fournier addressed all the main topics concerning his club, 48 hours before the weekend's game...
Injury update
"Bako Koné has a bit of pain in his heel. We'll see how he is tomorrow. He hasn't been able to train this week. He has a chronic problem. It may have something to do with the poor pitches at the Africa Cup of Nations... Max Gonalons had a little problem, but nothing that will stop him being on the pitch... Clément Grenier is starting to work with the ball. He is getting closer to a return. There are still a few questions that need to be answered though and we're not out of the woods yet. I hope he will soon be back happy with the team. He could be very useful for the end of the season."
The loss to Lille
"We have discussed it. We have analysed what happened. We have only been playing for one half of football in recent matches. That's why the results have been disappointing. Perhaps the players took their foot off the pedal. At any rate, our second halves haven't been up to standard. We were too casual. Lille came at us and hurt us. But we mustn't forget what we did well in the first half, even if we should have been even more ambitious. As soon as we lose our spirit, we become a team that a lot of other sides can cause problems. We saw the players getting frustrated which isn't the image we want to be showing. We have passed on that message."
The pressure of being first
"It does weigh a little on a team that isn't used to it. It is very demanding because every weekend the other teams give it everything to play against us... It's an advantage to have people in this club that are used to that first place. It would be a mistake to not listen to them and use their experiences. I prefer trying to deal with this problem than the problems of August...  First place is not a poisoned chalice. We know that it's not easy. We are happy to be first. If we can continue to cause Paris problems for a few more weeks, we will happily oblige."
Yoann Gourcuff
"I manage him like I do that other players. He could start. He has started three of the last five matches. We are counting on him a lot... It's my decision. I will try and pick the best XI for Montpellier…There is a balance to be struck between the talent and the merit. It's very important for the squad. And we can't overlook the need to perform on the weekend."
The return of Alexandre Lacazette
"We had a chat with Alex about his play. His absence means he has lost a bit of his partnership with Nabil. It was non-existent against Lille."
Not taking chances
"Alex's absence has been  a factor. We are talking about the top scorer in the league. There are also the opponents. Monaco are the best defence in the land, Paris are in great form and Lille is the best home defence in the country. You have to know that to analyse the current situation."
Montpellier
"They will be ready for us, their coach has already said as much. We are expecting a very physical match against an in-form side. They could yet qualify for Europe next season. They are in the hunt and they deserve to be on their performances. They are a quality side. I would say they start as favourites. We need to be strong, solid in defence. It would be good to get some form in attack to cause them some problems. We will struggle on Sunday. I think it may well be quite a tactical game."
Nabil Fekir and his choice of national team
"That has perturbed him. He needs to move on. He needs to talk a little less to the media and let his feet do the talking. His talent needs to express itself on the pitch, not in the media."
Chelsea – PSG in the Champions League
"We will be supporting Paris because they are a French team. They can get a result in London. They played very well in the first leg. I'm quite optimistic for them... If they qualify, it could be a boost to their confidence, but we don't know what effect it will really have..."