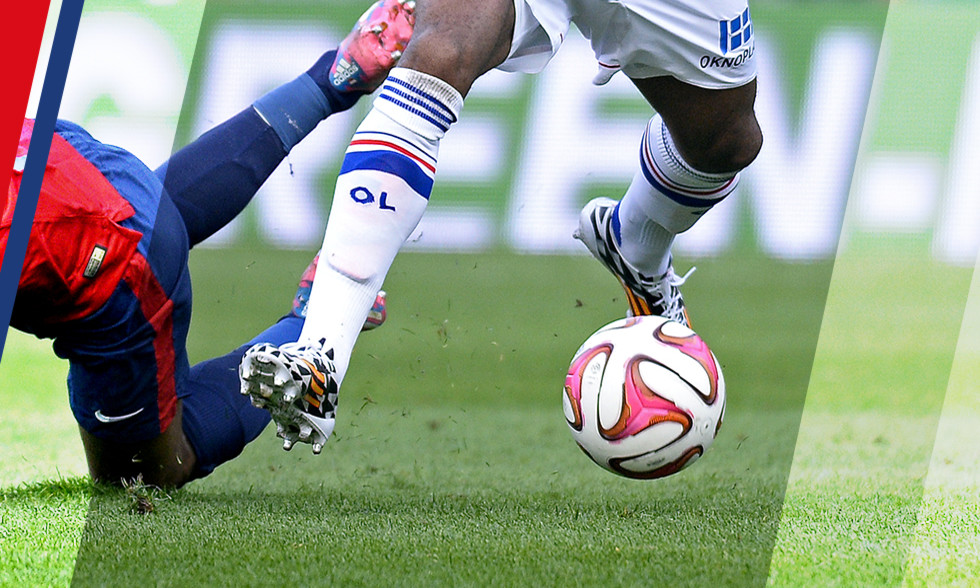 Olympique Lyonnais attack three consecutive away games… No better way to start than with a win against a side desperate for the points to ease any relegation nerves...
When? When will Maxime Gonalons and Co. start to talk openly about the title. It's the question on most journalists lips. The current standings are not enough. The 54 points at the moment aren't either. But does it really need to be said? In sport, like elsewhere, it's results and acts that count. Or put a percentage on it, like the president recently did: 30%! Obviously Les Lyonnais must be thinking about the title…  without expressly expressing it. And they are right, with still 12 games to play there's every reason to believe. Ambition is normal. Just like it's reassuring to hear that 'we'll know more' after the three away games in a row.
OL have gone 11 matches in a row without defeat on the eve of this difficult away run. "We haven't calculated a number of points... We play every match to win..." Wise words from Hubert Fournier. We'll do the maths at the end… PSG are hot on the heels… OM just another breath behind... Monaco haven't said their final word... OM lost to Stade Malherbe de Caen on Friday night... and there's the big one between Paris and Monaco on Sunday night. Who will come out smiling at the end of the weekend?

Focus on home first of all. This trip to Lille is not a foregone conclusion. "LOSC like their coach, look to make a physical impact, they are difficult to play against and don't concede many goals... Their league position doesn't reflect the quality of the side." Henri Bedimo was very clear in the press conference. René Girard, the LOSC coach, was too: "Against OL, we will be 150%. We lost heavily at the Stade de Gerland. We want to get our revenge..." Obviously, Mavuba and Co. don't score many goals: 20 goals (failed to score 10 times, 11 times one goal, three times 2 goals and once they've scored three...). But they are solid, like their goalkeeper Enyeama. And after a series of solid results, LOSC sit 12th with 32 points. While they are not in danger yet, they will be looking for three points to ease away from the wrong end of the table as soon as possible."


OL, at the top of the tree, got back to winning ways against Nantes, without really impressing. "Every team goes through moments like this during a season. Alex Lacazette was missing through injury and our opponents approached games differently... perhaps we started getting a little nervous." Hubert Fournier knows his team haven't been at their best and is hoping for better with the return of the club's top scorer who will be better for last week's hit out against Nantes. Happy with his central defensive pairing, Fournier should continue with the same. Elsewhere, the coach may bring back Christophe Jallet if he's fit.

This trip north will hopefully confirm OL's ambitions... Then we can all sit back and watch the battle between Monaco and Paris on Sunday night... and perhaps talk about the title...