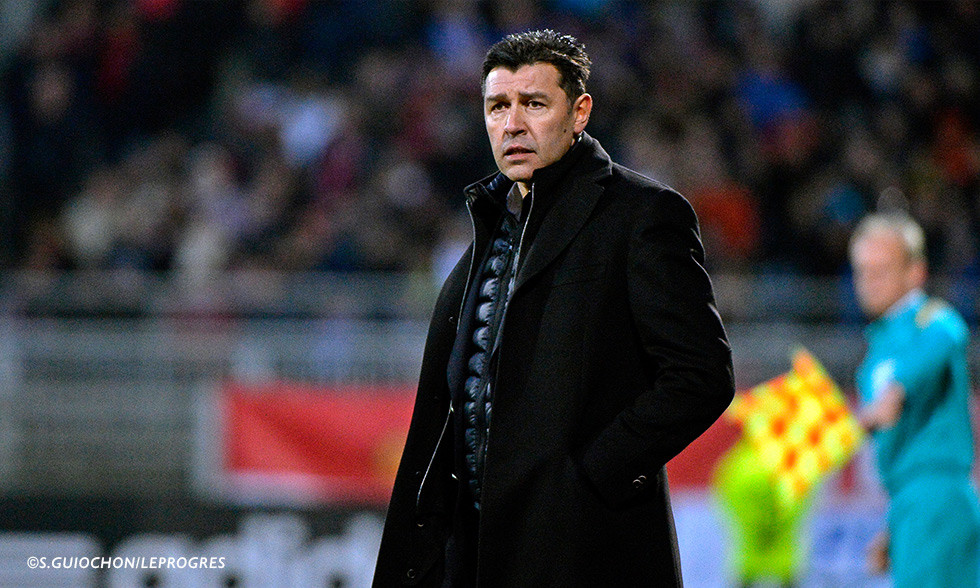 Find out what Hubert Fournier and Bruno Genesio had to say after OL's 1-0 home win over Nantes in Week 26 of the Ligue 1 season:
Hubert Fournier
"It was a difficult, but important victory. We were up against a very compact defence. We lacked a little rhythm in the first 45 minutes. We showed a more attacking side to our game in the second half and we managed to make the difference. We really wanted these three points before three away matches in a row. Nantes caused us problems. We learnt our lesson from the Coupe de France game. We showed a little more intelligence. We are fortunate to have players that are prepared to roll their sleeves up and do the dirty work. Our goalkeeper and defenders were very good today. Nantes didn't have that many chances to score."
Bruno Genesio
"I am happy for the result against a very defensive side. We showed that we can be counted on, we responded to a fair bit of pressure. There is still a long way to go in the league. There was a certain pressure on us to get the result. We need to stay true to our principles. We mustn't let the pressure affect our game... Before the game, I tried to get the players to concentrate on the game and not think about possible results and the ramifications. The return of Alex had a very positive effect. For a first match back, it was very encouraging. We were a little too stereotypical in our play in the first half. We forced Nantes into making a mistake. We deserved the win... We needed to take more risks, play more attacking football. That's how you have to play against a side like that. We were patient and in the end we got our reward… With three away matches to come, we can set our objectives after that. We will see where we stand... Anthony Lopes has produced some great performances. He again played well tonight, because he didn't have a lot to do, but he did it well. It was a very good game."