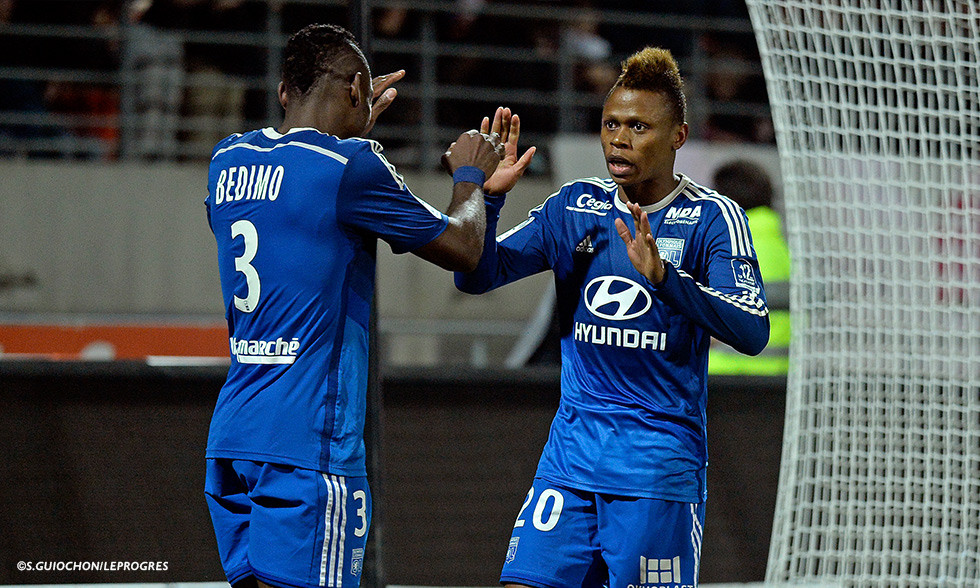 Find out what the players had to say to OLTV after Lyon's 1-1 draw away to Lorient:
Lamine Gassama
"As a team, we played very well. We hope to continue in this manner. The draw is a good result for both teams. We struggled a little at the end, so it's good to have held on for the draw. We tried to be solid at the back. We are happy. I think we played well... It's always nice to see my old teammates. I love it when I play against OL, it's the club that gave me everything!"
Henri Bedimo
"We leave here with a point from the draw. It's good. But it's true that we came here with plenty of ambition, so the overriding emotion is disappointment... As Yo got the ball, I started my run forward. I chose the cut the ball back to Clinton… We needed to control the game better. For the free-kick, I just couldn't get there in time. It's a shame to concede a goal like that, especially since we had more defenders than attackers in the area."
Yoann Gourcuff
how we played, we couldn't really hope for more. Even at the end, we felt we could still make the difference. But we wouldn't have deserved the win. Overall, we didn't play well. Getting a point from this match isn't really a bad return. The firt half was very difficult. Lorient had a lot of chances. We struggled. Lorient deservedly opened the scoring. We needed to fightback... It's always nice to return here. The context is different now. It was harder to come and play here when my father was the coach."