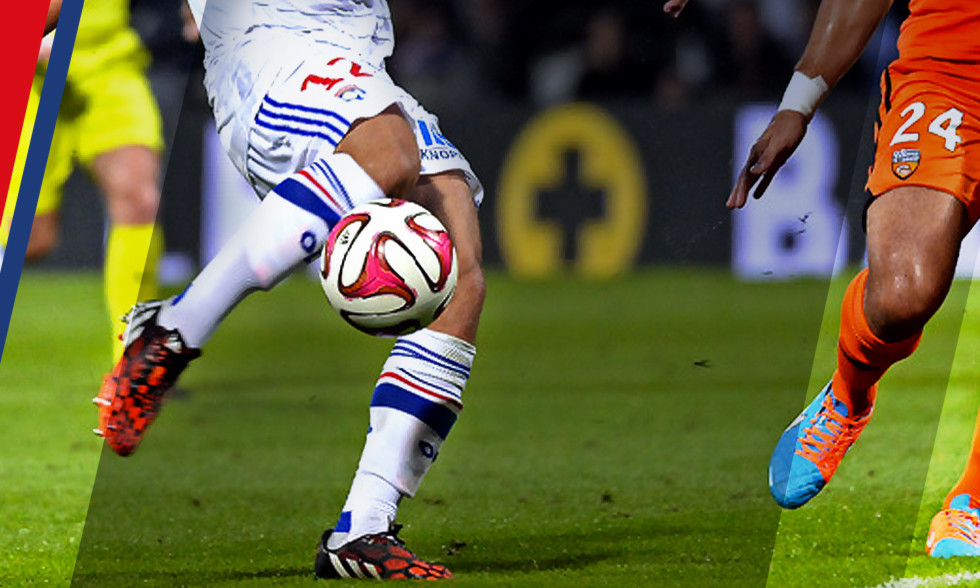 After two big fish in the Ligue 1 pool, OL take on Les Merlus of Lorient on their synthetic pitch...
Two points from the last two matches, is hardly setting the world alight. But when those two teams are ASM and PSG, and you play without Alex Lacazette, those results take a slightly different aspect. Especially as the principality side is now ten points adrift and almost definitively out of the title race. Obviously Marseille and Paris are still in the hunt...

The pair of big matches delivered their verdict: two points, some suffering and courage... But Lyon resisted. Now it's time to go fishing for points against more modest opposition. Not that it will be easy, given that Les Merlus play on a synthetic pitch that has caught more than one in its net. They also need points to climb away from the relegation zone. And they are coming off an excellent 3-1 win away to Reims. And, despite a number of important departures, they still play good football in that unchanging 4-4-2. The squad has also been bolstered by the arrival of Philippoteaux from Dijon.
OL are swimming in different, deeper waters. While they have slowed in the last two weeks, they are still undefeated in nine Ligue 1 matches, having taken 23 points from a possible 27! The team can look with ambition towards the month of May. In Brittany this weekend, Hubert Fournier will still be without the indispensable Alex Lacazette. And also Grenier, Bisevac and Fofana. That's a lot, but the squad has mental strength and depth to get back to winning ways.
The OL coach still has options and choices to make all over the park. Will he be tempted to make changes from the side that started last weekend? His words in the pre-match press conference suggest it's possible: "The nature of the playing surface in Lorient will be taken into account... Our attacking play, when we had the ball, against Paris didn't please me. We were technically insufficient..."

This match promises to be a clash between two sides playing with 4-4-2 formation, but different animations. Both try and play good football. While the result is important for both teams, let's hope it doesn't stop them from playing. A win for OL will put those two recent points in a fine light indeed...