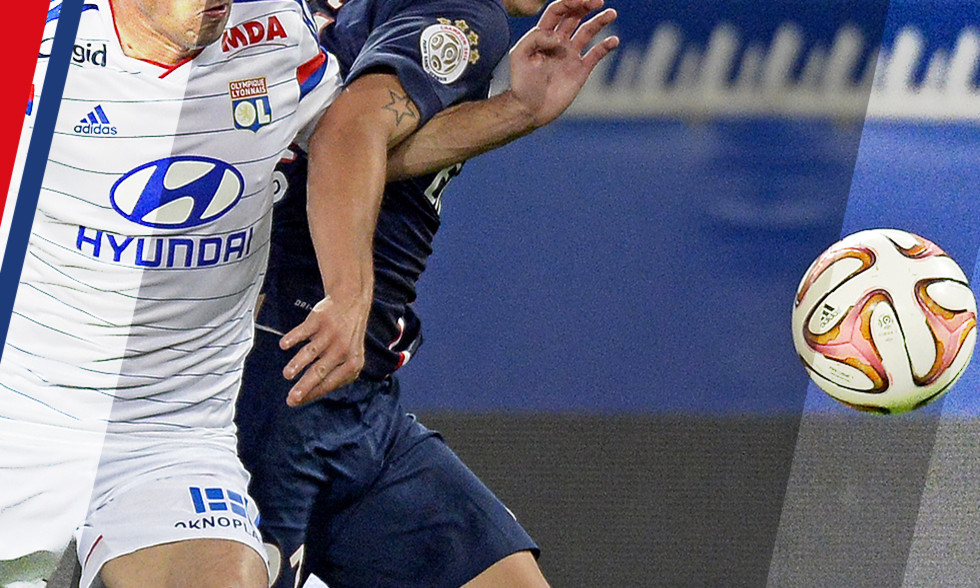 Les Lyonnais have the chance to make their mark… Les Parisiens are almost under an obligation to win... This clash will have immediate ramifications and perhaps long-term ones for the rest of the season...
Back in August, who would have imagined that this final match of Week 24 would be such a mouth-watering top of the table clash? PSG were destined to dominate the league. It was meant to be them and the rest. OL were under a cloud, after a disappointing start... But over the course of the season, PSG somewhat lost their way, while it was Lyon, steamrolling opponents that climbed their way back to the top of the table. Since the 2011-12 season, at this same point of the campaign, Paris have always been top, with more or less the same number of points as OL today (50, 48 and 54 against 49)! Has anything really changed? Time will tell…

The Qatar-owned club are still competing in four competitions and are still favourites for a third consecutive crown. But their play isn't as spectacular, Zlatan isn't scoring as many goals... but their individual talent always seem to suggest that could step up a gear at any time, and that no-one in France would be able to follow. Is it just a question of desire, of motivation? Isn't more complex than that? Are they distracted by Europe? We'll soon find out… Never far from the top of the table, PSG have the chance to show their championship credentials at the Stade de Gerland. They haven't dominated their last three trips to Lyon though, with the historic 4-4 draw, a 1-0 that offered them the title and a 1-0 last year.
The championship leader brought back a very important point from its trip to Monaco last weekend. While it was two less points than OM and PSG, it did keep Monaco nine points behind and added another point to the gap between themselves and Les Verts. There's still everything to play for over the next 15 rounds and a top three finish seems a realistic goal for the seven-time French champions. But there's no doubt the team's ambition should be reflected by their current league position...

OL would be looking in prime condition for this match if Lacazette was available, if Bisevac's season wasn't over (knee)... Life without the league's top scorer is not quite the same. He has become an irreplaceable member of the side, the catalyst, the extra-yard... As for Milan Bisevac, it further reduces the defensive options for coach Hubert Fournier; the Serbian has been first-choice alongside Samuel Umtiti in the centre of defence. Now it's up to Lindsay Rose or Bako Koné to fill the boots of the former Parisian. Up front, Benzia, NJie, Yattara and Cornet will partner Fekir. Bedimo, back from the AFCON, will replace the suspended Dabo. And then there's the midfield to build around captain Maxime Gonalons. Gourcuff or no Gourcuff? Ghezzal? Will OL play their normal football or try a different approach? Will the battle for possession, dear to both team's philosophy, be key to success?
Both sides will already know OM's result against Rennes on Saturday afternoon. The 90 minutes could decide a new leader. They will certainly give us plenty of pointers for the future. It could be a huge boost for OL in their quest for the title. It's too tense to claim to be optimistic, or to claim that Paris are back! But one thing is for sure, after this match, we will know a little bit more!