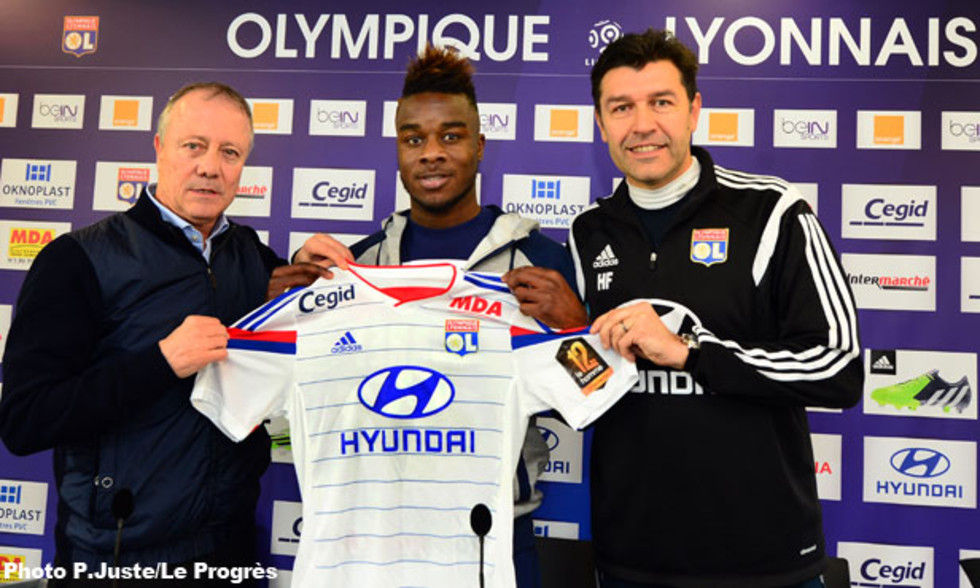 Young Maxwel Cornet spoke to the media after training on Thursday morning, in the company of Hubert Fournier and Bernard Lacombe…
Maxwel Cornet
What are your first impressions of OL?
"They are very positive. I have joined a very young squad. I received a great welcome and immediately felt right at home. I knew that OL were following me. It's a huge relief to find a club after six months on the outer. I am very happy to be back playing again. I was told that other clubs were interested in me. OL's policy towards their young players was a motivating factor in my decision. I already know a few of the youngsters from the French youth teams (Kalulu, Mboumbouni, Grange).
Every young player dreams of playing for a big club, and OL are currently top of the league. I have moved here to Lyon with my father, my uncle and my little brother."

How was it over the last six months at FC Metz?
"I just kept working every day. I wanted to be ready. Physically, I'm in good shape. I just don't have match fitness. Mentally, I am very determined. I would also like to thank Metz and it will be something special to play against them on Sunday. I just want to start playing again."

What type of player are you?
"I don't like talking about myself... I would say I'm a technical player, a like to get in behind defences and use my pace. I'm left footed, but I also work very hard on my right foot too. Competition for playing time? It's the same everywhere. I expect it. It motivates you to work harder, to keep going. It will come."

Who are your references in terms of players?
"Didier Drogba and now, Alex Lacazette."
Hubert Fournier
The Lyon coach spoke about his first impressions of his new player at training. "They're pretty good. He travelled with us to Nantes and I think that will be beneficial. For the moment, he just lacks that playing relationship with the other players.
They will come with training. We were following Maxwel. He is one of the most promising young French players. He has a great potential. The transfer was negotiated very intelligently by everyone." He's a young forward, so what will he bring to the squad? "His freshness, his enthusiasm and his ability to take people on. We have to work well to get the best out of him, and he has to assume his role within the club's project." What's his best position? "He hasn't joined us to play in central defence (smiles). Even if he could play with the first team, we'll see how he settles, he didn't sign to play in the youth cup either. He's an attacking player. We will have to see how his understanding and interaction with the other players develops… Could he be in the squad for Metz? Yes, like all the other players. At any rate, there is no exclusion clause with FC Metz."
Bernard Lacombe
"I watched him play with Metz and in the national youth teams. Hubert Fournier wanted him. Maxwel has two good feet. He is a lefty who shoots almost as powerfully with his right. He is very quick. In front of goal, he is very good. He has signed with OL and he will see just how demanding it is. He reminds me of Flo Malouda, only faster."