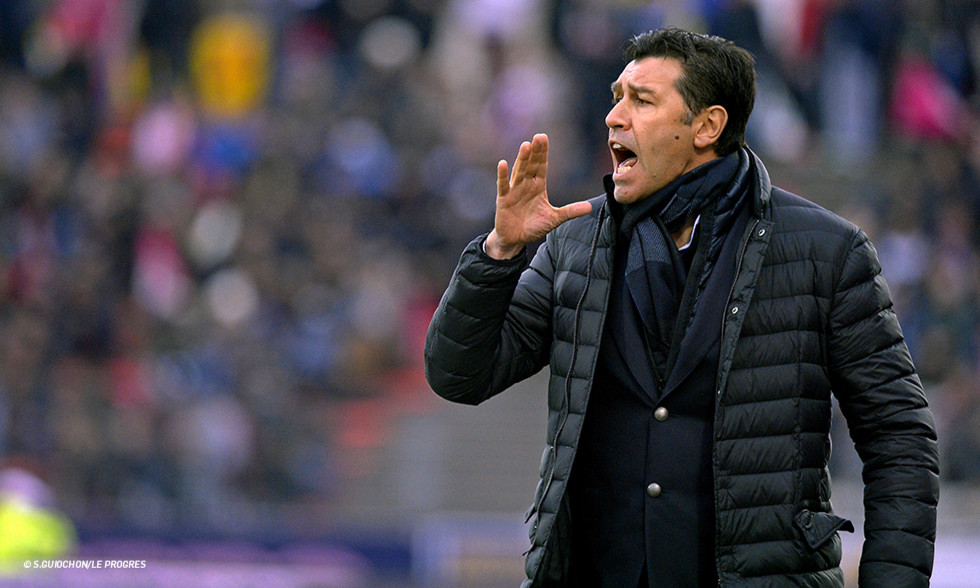 Milan Bisevac? Lindsay Rose will replace him in central defence… Concentrating on the team and not the league ladder... The pitch at Amiens… Lacazette… Lyon coach Hubert Fournier broached these subjects and more in the traditional pre-match press conference…
INJURY UPDATE

"With all the matches we have coming up, we won't be taking any chances with Milan Bisevac. He will not be in the squad to take on Lens. Lindsay Rose will replace him. That's what he's here for. I think he has used these last few months to get back to his best and overcome that difficult debut. Since his debut, he hasn't had an opportunity to return to the first team. He has worked hard and well in training and he also played a few games with the reserves. He has been confronted by fierce competition for places. I don't think he has been wasting time. I think we will see a different Lindsay. Yassine Benzia is ahead of schedule in his return from injury."
THE LENS MATCH
"It's a match to win, like all the others. Lens will be wanting to show a different front to the first 60 minutes in the Coupe de France. They need points. They will give nothing away."
THE PITCH IN AMIENS
"Yes, it's a concern. It's also bad for the image of French football. I would prefer to play on a pitch that reflects the quality of our championship. I don't have the impression that the LFP takes that into account. A solution? Why not dock them some points? Why doesn't it have an impact on the amount of TV Rights money a club receives...?
LEADER
"This week, we haven't spoken about this first place. We are focused on how we got here and how to continue this run of results. We have to concentrate on our own performances, both individually and as a team. We are not openly talking about winning the title. That wouldn't be right, so far from the end of the season. Yes, we have a four-point lead over PSG, and that is great. But we have to stay focused on ourselves before looking at others. We can still improve. The only objective is to beat Lens."
LACAZETTE AND OL
"We are a team. Alex draws the best out of his teammates and brings his own potential and talent to the squad. Alex gets the same treatment as everyone else. We take encouragement from his progression as a player, as a man, just like Rémi Garde did last season. I just picked up the baton. The fact that big clubs are interested in him is completely normal. We will be very happy when the mercato ends (smiles). Can we compare him to Sonny Anderson? He doesn't have the same influence yet, because when Sonny arrived at OL he was already an established player. But Alex has been exceptional this season. His game is similar to Sonny's in how he moves and positions himself and play with the rest of the squad. Alex, given his size, is not a player to use his body, the way Bafé Gomis did for example. He is more focused on finding space. His future? He is very attached to this club and he's very intelligent. But there are many factors to take into consideration. Next season will be very important for him and the club. He needs to think long and hard... Can we compare him to Gareth Bale in terms of market value? I don't know. However, he is one of Europe's best strikers and if we take, for example, the price Manchester City paid to transfer Bony (€37M)…"
MERCATO
"We hope we don't lose any players. Maxwell Cornet? There is nothing official for the moment. It's more mid-to-long term. Gaël Danic? I understand that at his age, it's frustrating not to be playing. If he gets the opportunity to play elsewhere, we are open to that..."