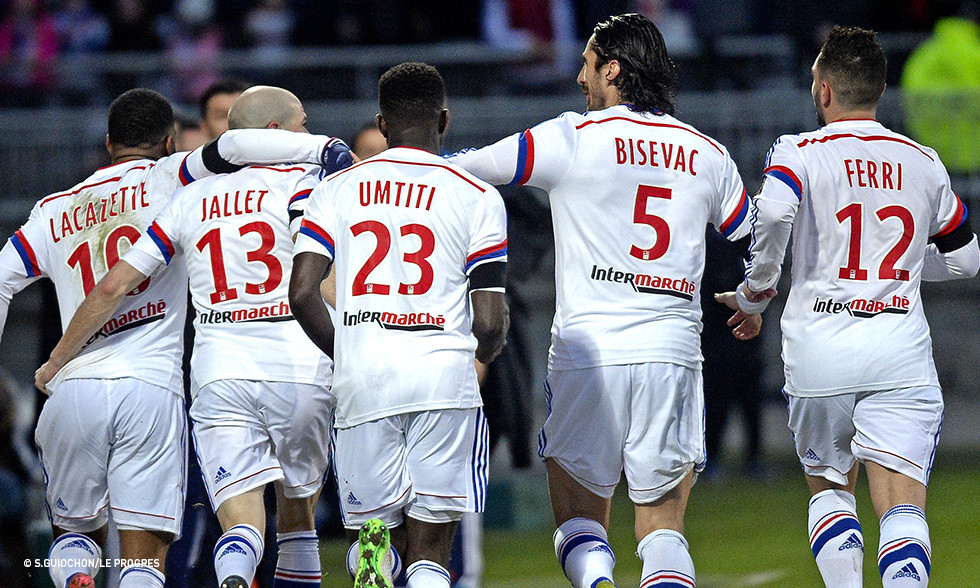 Find out what Hubert Fournier, Jean-Michel Aulas and Bafetimbi Gomis had to say after OL's 3-0 victory over Toulouse at the Stade de Gerland on Sunday:
Hubert Fournier
"Nabil needs to keep working and he will be rewarded. There is a certain pride at being first. But tomorrow we are back to work. Our rivals are also keeping a cracking pace. We can't afford to slip up. We have to be very focused... I am happy with the way we are playing. We have to stay motivated and demanding at the end of matches. Alex wasn't happy because the team stopped playing.... We started the match very well with lots of determination. We pressed them well. Toulouse could never play the ball out comfortably.  We prepared for playing against a five-man defence, targeting the weaknesses of this system. It needed total commitment from the players... We are capable of picking up points away from home... We need to fight against change, we have to stay loyal to the team's project. That's where we have to be careful. If we move away from that, we risk falling... Lacazette showed his ability to finish clinically. He wanted to score more. He is very demanding and that is the sign of a great player."
Jean-Michel Aulas
"In Lyon, we are used to this position, but it's always nice. Especially in contrast to our start to the season and everything that was said. Today, it's magnificent. We have a very young, enthusiastic side that produced the perfect match. There is an osmosis with the public. Well done to the whole team on the pitch and the whole club... There's a very positive feeling around the club. Today was very emotional. We can see the enthusiasm in contagious. There's a good vibe. The supporters can feel it too… We have managed to claim this first place. We are able to win the ball high up the pitch. We can still improve. We can cause our rivals problems. We have to draw on all of this to keep constructing. We will reach our objective."
Bafétimbi Gomis
"I had a good Christmas period. I am fit and healthy. There was a great atmosphere on Boxing Day. It was really nice. I am lucky to play for a team that play good football, even if I'm not playing too much... It was very important to show my solidarity for everything that has happened. France has given me so much. I needed to pay my homage... No, OL doesn't surprise me, because I played here with these guys, they are quality players. The Academy produces excellent players. It's a steamroller and it was great to watch today. I'm very happy. I hope to return to see the matches for the title!"