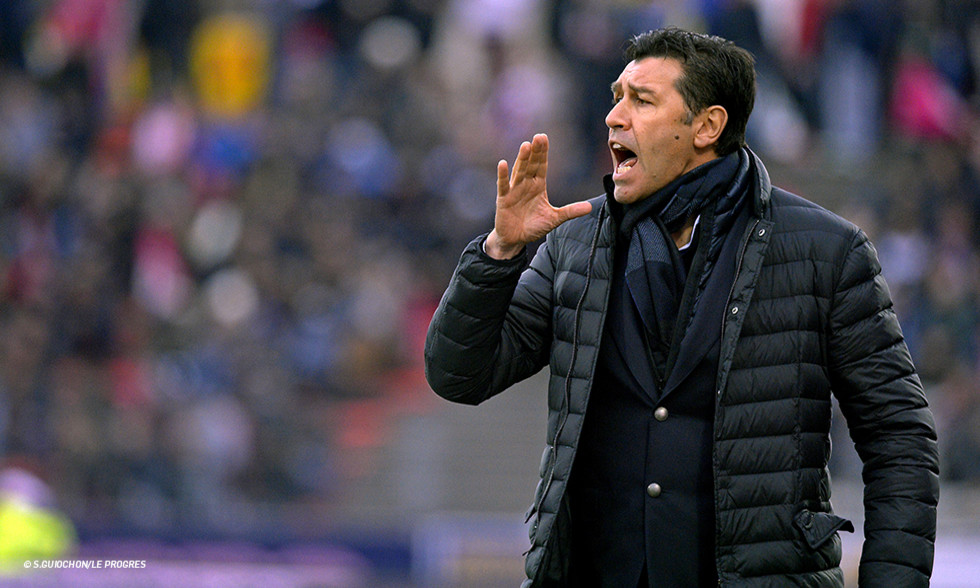 On the eve of the Week 20 clash against Toulouse FC, OL coach Hubert Fournier spoke to the media at the traditional pre-match press conference...
INJURY UPDATE
"Gueïda Fofana? The operation was a success. He is continuing his road to recovery. No date has been set yet to see him back on the pitch... Clément Grenier? He has seen a specialist. He is following an individualised program. There is no timeframe yet… Yoann Gourcuff? It's possible that he will be in the squad on Sunday. It's a day to day proposition…"
A STRANGE WEEKEND
"OM's match away to Montpellier adds a little spice, but we are focusing on our own game against Toulouse FC. The TFC are one of OL's bete noire. Potential league leaders? It won't mean much at this period of the season. A victory will launch the new year in style against a side that beat us earlier in the season. If we are the league leaders, we won't shy away from it... But we are wary of this month of January."
TFC
"They are a team lacking in confidence. It's very surprising to see them at this level... I have every confidence in Alain Casanova, one of the most experienced coaches in our league to find the solutions... but after Sunday's game."
OL CHAMPION
"It's completely normal that PSG and OM are top of everyone's tips. We are just going about our business. If we are in the hunt late in the season, we will start dreaming. Our strengths and our weaknesses? Our strengths are what we have shown in recent weeks. Our weakness is our youth and our inexperience in certain big matches, against Saint-Etienne, for example."
THE COUPE de FRANCE
"I was reassured by the way we played. But we took the foot off the pedal in the last 20 minutes. I'm a little bit responsible with the changes I made... We sat a little deeper and our opponents took advantage."
AFRICA CUP OF NATIONS
"It's a shame that the powers that be still haven't harmonised the international calendars. It's a mystery. I suffer the departure of my players. I'm not the only coach in this situation. It's a shame for everyone."
MERCATO
"There is nothing planned. We are looking around and we will sign someone if we find that rare opportunity in attack. It's an opportunity for certain, such as Bahlouli, to seize their chance… He has the answer. He is 19 years old. He needs to be patient, but disciplined and demanding. But it's not necessarily a gift to throw in youngsters too early. It's still a very big step... We have a difficult month of January. We are worried about this period. We don't have too much room to manoeuvre. Protect Alex Lacazette? We'll see if we have the opportunity to rest him a little in certain matches, depending on how games go."
TOLISSO and FERRI
"They are continuing to progress. They are confirming that this season. It's also the result of the coaches and staff from last season... Corentin (Tolisso) is a disciplined defensive player that is very important for the balance of the team. He is a strong support for Maxime Gonalons. Jordan (Ferri) has great footballing qualities, a lot of great qualities. He needs to be a little more direct in his play."
NEWS
"The LFP has instructed a minute's silence.  That will be done with dignity and then we will play and try and offer the spectators a good match. The whole country has been touched."