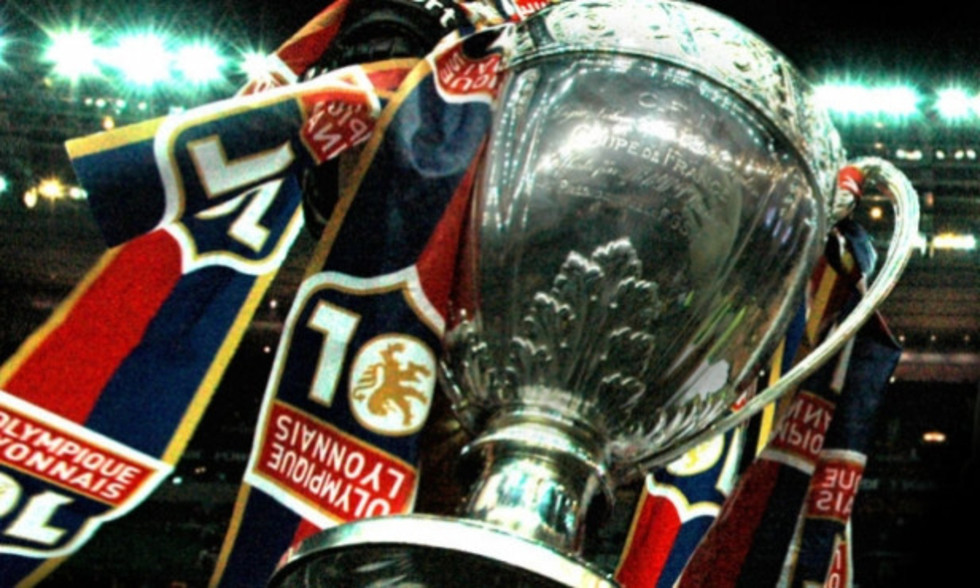 Les Lyonnais take on Lens on Sunday in the first match of their 65th Coupe de France campaign… a competition that OL have won five times previously.
On Sunday against Lens, Les Lyonnais will begin their 65th Coupe de France campaign. Before then, OL have already played 228 matches in this competition for 138 victories, 32 draws and 58 defeats, during which they have scored 476 goals and conceded 235. Les Lyonnais have played 104 different opponents.
In their previous 64 participations, OL were eliminated 16 times in the round of 64. The most recent time, was two years ago, against third-division side Epinal, on penalties.
Rd-of-64 eliminations: vs Toulon 1951 (2-0), vs Toulon 1965 (1-0), vs Brest 1972 (2-0), vs Reims 1975 (2-1), vs Gueugnon 1977 (1-0), vs Ajaccio 1978 (0-0), vs Angoulême (0-0) 1980, vs Martigues (1-1) vs 1981, vs Brest 1985 (3-1), vs Nîmes 1990 (1-0), vs Angers 1991 (2-0), vs Istres 1992 (1-1), vs Pont Saint-Esprit 1993, vs Auxerre 1996 (1-0), vs Châteauroux 1999 (1-0), vs Libourne 2003 (1-0) and vs Epinal 2013.
Fleury Di Nallo with 27 goals, Bernard Lacombe (20) and Ernest Schultz (18) are the club's three top scorers in the competition. Alexandre Lacazette is the current top scorer in the squad with four goals scored, including two last season.
Current squad member Coupe de France goals: Lacazette 4. Malbranque 3, Grenier 2, Briand 2, Fofana 1, Gourcuff 1.
In the current squad, only Gonalons, Lacazette, Grenier, Koné and Gourcuff played at the Stade de France in the 2012 final. Fofana and Dabo were in the squad. They defeated US Quevilly 1-0. Summer signing Christophe Jallet won the Coupe de France in 2010 with PSG vs Monaco…He lost the previous season against Lille.
This will be the fourth meeting with Lens in this competition. Les Lyonnais won 2-1 (Combin, Di Nallo) in the 1964 quarter-finals, the year that OL won the Coupe de France for the first time. They also lost 2-0 to Lens in the semi-finals in 2000 and 2-1 after extra-time in the last-16 at the Stade de Gerland last season.