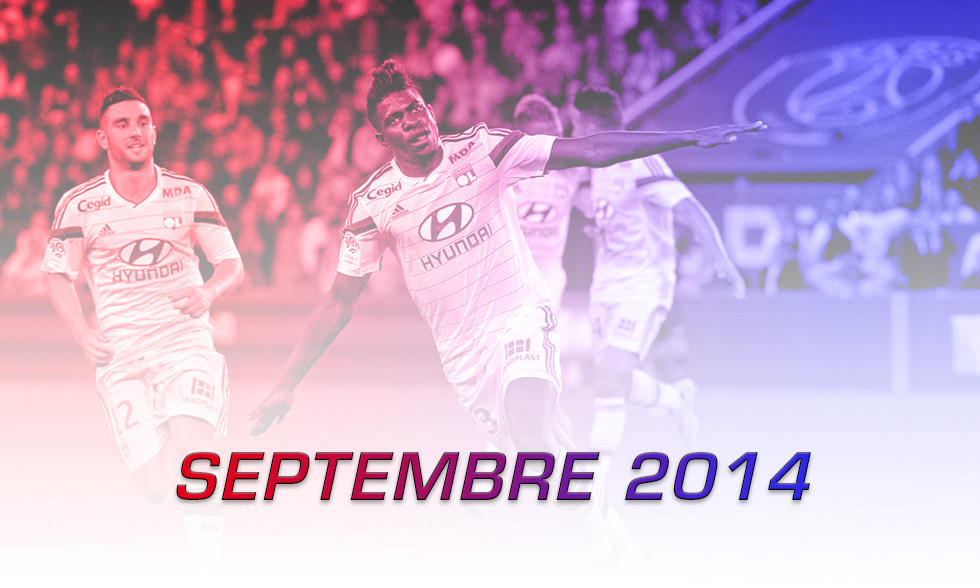 The ninth month of the year was the month to bounce back after the tumultuous weeks that had preceded it. Two excellent performances against Monaco and Paris as well as the master class against Lorient were the perfect illustration.
A ten-day break, without competition, except for the internationals, after an August that was hard on body and mind. Everyone was hoping the international break would bring about a chance in fortunes. The president and the coach were convinced that the results were just around the corner.
But the fixture list was anything but a walk in the park. Les Lyonnais were taking on the two giants of L1 last season. But Alex Lacazette, having just signed a new contract until 2018 didn't doubt for a moment...
The the forward was right to believe. He and his teammates recorded a convincing win over Monaco, thanks also, to an excellent goalkeeper. Lyon were on their way back!
The next step was a little higher: try and bring something back from twice defending champions Paris, almost mission impossible. But Les Lyonnais di dit, and they could even have picked up all three points after an excellent display.
With the summits out of the way it was time for the western France leg with two matches against Lorient and then Nantes. Led by Lacazette and Fekir, Les Lyonnais proved far too strong for Lorient 4-0.
The last match in September was the trip to Nantes. Les Olympiens picked up one point in a match they could have won, but they could also have lost. But above all, OL had picked themselves up after a very difficult run.