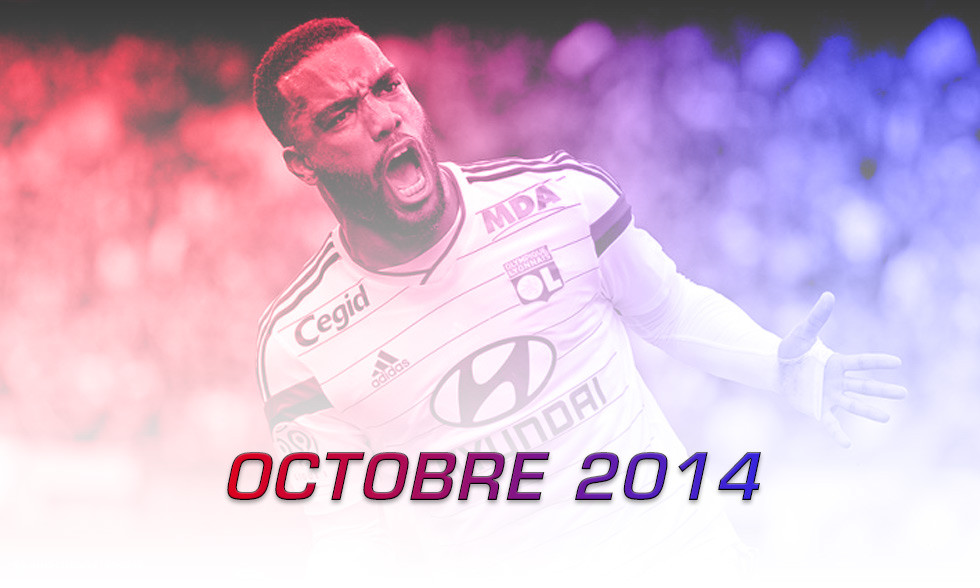 Three home matches, nine goals scored, one against... Les Lyonnais proved that their home is their castle...
There was 90 minutes left before another international break. It was a completely different story to just a month earlier. It was time to build on their current form against a Lille side that had struggled so far in the new season. And they did it in style courtesy of a Lacazette hat-trick. The comeback was well and truly underway!
Two weeks after their stunning display against Lille, Les Lyonnais followed it up with another home match against Montpellier (switched due to flood damage to MHSC's home ground). They seized the opportunity to pay back for last year's big loss with a 5-1 win of their own with goals to Lacazette, Fekir and a Gourcuff double.
A third home game in a row brought the curtain down on October...and a third win. In the top of the table clash with Marseille, Les Lyonnais recorded another great win. The three points on offer saw OL move into the top three! Unhoped for just a few weeks earlier…
And during this time, Clément Grenier was hard at work coming back from groin surgery. His objective, get back on the pitch as quickly as possible...