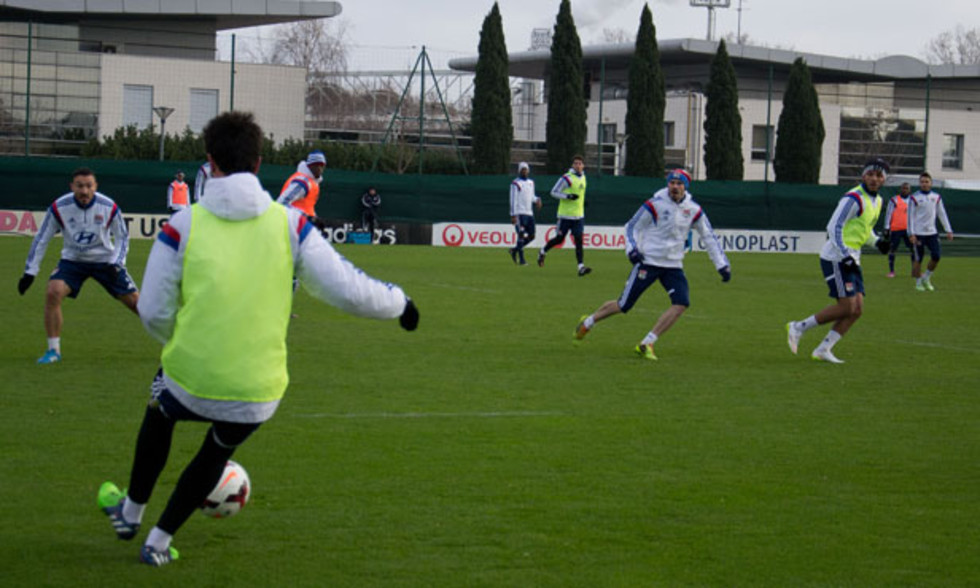 After a few days deserved holiday, Les Lyonnais were back in training this week at Tola Vologe.
After a little over a week's holiday, the Lyon players were back in training on Monday afternoon. They didn't train at Tola Vologe, but at the Parc Parilly. It was a physical return to action. The aim is the get the players moving again and to help do that, they were back for a double session at Tola Vologe on Tuesday.
This morning, Les Lyonnais trained at Tola Vologe for about an hour. After a long warm-up, they worked on movement and positioning with an exercise directed by Antonin Da Fonseca, one of the fitness coaches. The players then moved to a different pitch to go through a series of technical drills of passing, controls and juggling. The session ended with an possession exercise. Clément Grenier, Yoann Gourcuff and Alexandre Lacazette were all present and trained normally. As did reserve team players Maxime D'arpino, Aldo Kalulu and Zakarie Labidi... Bako Koné, Momo Yattara and Henri Bedimo were absent.
Gueïda Fofana was also at Tola Vologe. He continues his re-education after ankle surgery under the direction of fitness coaches. This morning he worked on sprints and movement with the ball.
Four hours after their first session at Tola Vologe, Les Lyonnais were back for a second session on Tuesday afternoon. The personnel remained the same. After warming up with a game of keepings off, the squad was split into three teams with two teams playing a small-sided game was the third group worked on physical strengthening session put in place by the club's fitness coaches. Les Lyonnais will be back for more with another session, behind closed doors, on Wednesday.