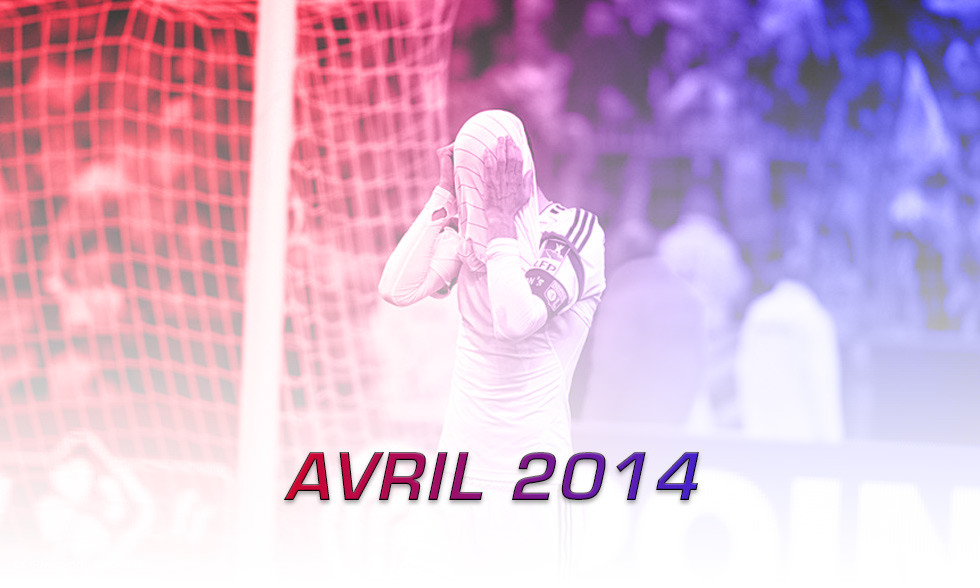 April was a prestigious month for OL with a home and a way tie against the mighty Juventus and another final against PSG. It resulted in a narrow Europa League elimination, a loss in the final of the Coupe de la Ligue, but a fantastic run in the league...
Lady Luck was not travelling with Les Lyonnais in March, starting with their draw for the Europa League quarter-finals. Their first match of April was a battle with Europa League favourites Juventus at the Stade de Gerland. Against a club whose continental honours were the stuff of legend, OL more than held their own... before cracking in the final minutes of the match. It had the feel of a big old European night...
Between the two continental clashes, OL were back on domestic duty looking to pick up the points to take them above their current fifth-place in the standings. And they did it with victory over Valenciennes, thanks to the 100th L1 goal from Gomis and a Lopes penalty save.
As the return leg against Juventus came closer, the feeling grew that OL could pull off a real upset. La Vecchia Donna was pushed around on her home turf, but she never lost her footing and Les Lyonnais exited Europe, with their heads held high...
A new double confrontation against the giant side from the French capital. The first came in the league and turned in Lyon's favour courtesy of Ferri's long-range strike and the saves of Lopes.
A few days later, at the Stade de France in the final of the Coupe de la Ligue, OL weren't able to reproduce that stunning performance. OL lost 2-1 in a match in which they performed admirably, but in which the referee changed the course of the match... a shame...
With chances of qualifying for Europe via the Cups, evaporated... OL had to focus on continuing their climb up the standings. It didn't happen away to Toulouse, were the side was fortunate to come home with a point...
The final match of April was the visit of Bastia, and victory was the only option. Les Olympiens answered the call with a stirring performance and four goals scored! A great result in the race to qualify for Europe.