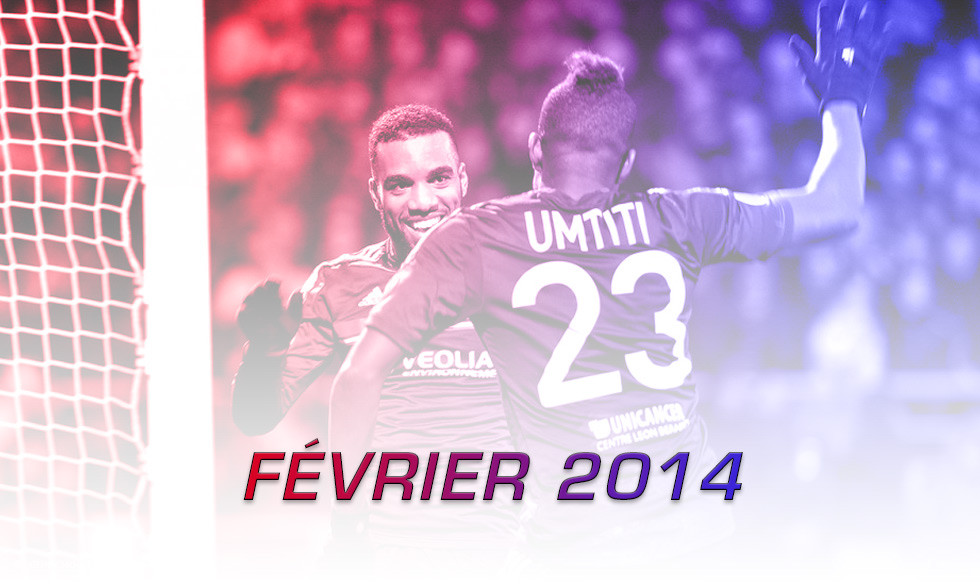 February 2014 wasn't quite as perfect as January. But in a marathon of eight match in four different competitions, Les Lyonnais still kept moving forward in the league and the Europa League and qualified for the final of the Coupe de la Ligue.
Eight matches in four competitions in just 25 days. February, the shortest month of the year was also the busiest! It proposed another marathon for Les Lyonnais who were determined to continue their climb up the standings and qualify in the Cups. But January's cruising altitude was brought down to earth with a bump in the first game of the month against Rennes in Ligue 1, with a first loss in seven matches. But the positive attitude remained intact...
The chance to bounce back arrived immediately, and another faux pas would've denied OL another  special date at the Stade de France. On the semi-final of the Coupe de la Ligue agaisnt Troyes, OL did the job and qualified for the final of the competition!
A dangerous away trip to Nantes was next up for Les Lyonnais, against a side also competing for the places in Europe. Gomis, Lacazette and Lopes were once again outstanding and decisive as OL picked up another three points.
Despite the frenetic rhythm of matches, the injuries, the fatigue... there was no question of taking it easy in the Coupe de France last-16 tie against Lens... But, unfortunately, Les Olympiens cracked at the death...
It was time to turn attentions to Ajaccio in Ligue 1, and the chance to pick up some more crucial points in the race for European qualification against the bottom side in the land...
After 5 matches in a matter of days, there were still three for the players to get through. And not just any old matches either... The round of 32 Europa League clash against Odessa, home and away, sat either side of a huge Ligue 1 clash away to Lille. February ended with a solid point in the north of France and a deserved qualification for the last-16 on the continent...