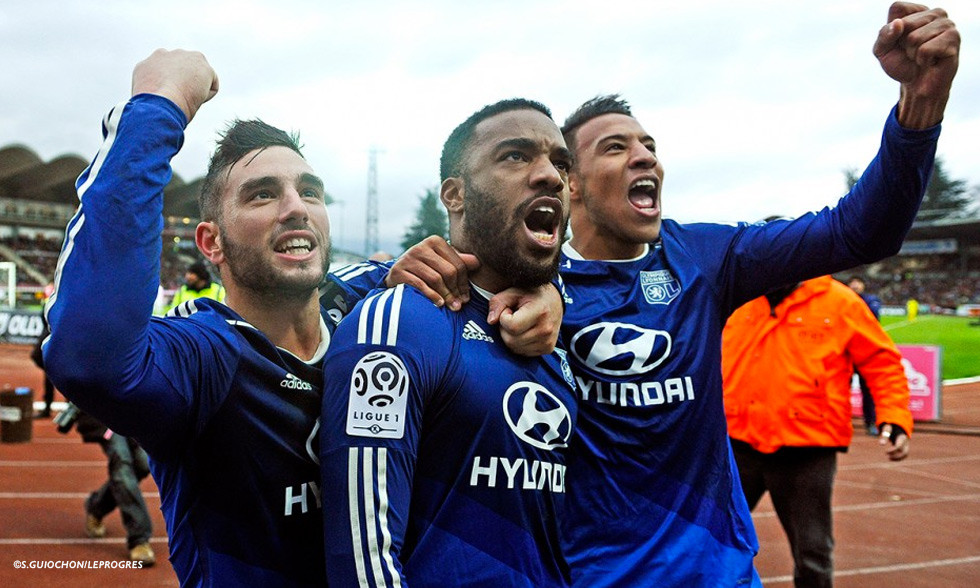 Olympique Lyonnais forward Alex Lacazette was voted Player of the Monthfor December on olweb.fr. Fekir and Gonalons completed the podium.
Receiving more than 80% of the votes, how was it ever going to be any different? Alexandre Lacazette was walking on water throughout the month of December. 7 goals scored, one assist and directly causing an own goal... all in just 5 matches... The OL forward revelaed a little bit more of his enormous potential. Whether in the build-up or with the finishing touch, Lacazette's technical quality was constantly on show and rarely his opponents any chance to stop him. In a word: irresistible!
Nabil Fekir is the other constant threat in this young and exciting side. Whether he's sitting alongside Lacazette in attack or a little further back, the 21-year-old always puts in the same ingredients in each and every match. He takes risks, physically he is in top form, technically he is well above average. Judging by the number of fouls he has suffered, the opposition don't know how to stop him. In December, he scored one goal, provided three assists and underlined just how important he is to the OL way of playing.
Download Nabil Fekir's screensaver
Wherever there is a big battle on the pitch, that's where you will find him. Maxime Gonalons may not enjoy the same success in front of goal as the two preceding stat machines, but the OL captain does his work in the shadows, behind the scenes, getting stuck in with his sleeves well and truly rolled up! A model captain, Max is also a technically accomplished player: left foot, right foot, his passing through the lines is often the launching point of OL's attacks. In December, like always, he was crucial to his club's performances...